West Bengal Higher Secondary History MCQ and Short questions suggestion Download. Get the free online Mock Test for HS History MCQ Examination. Multiple Choice Questions with answers for West Bengal HS History subject. Practice Online free mock test for Higher Secondary Arts subjects. HS History Exam Online Practice Test for MCQ and Short questions.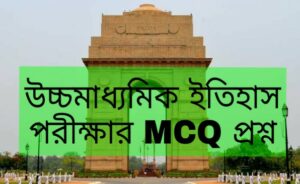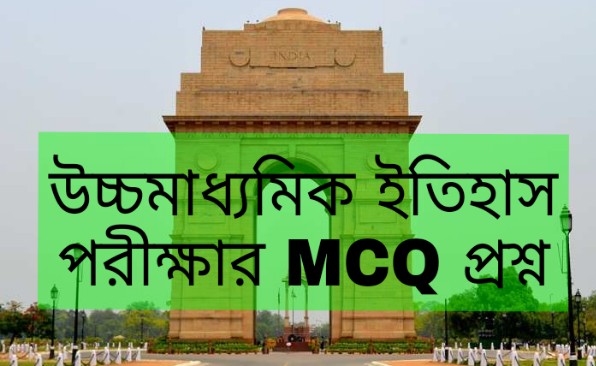 West Bengal Council of Higher Secondary Education (WBCHSE) HS History Exam Online Practice Test for MCQ and Short Questions. You can Download the HS History Suggestion, which is already available on our website. Now, for practise purposes, we published few MCQ questions. Higher Secondary History Questions Paper will contain 30% marks of MCQ and very short answer type of question.
The total marks of this exam are 80 (written) & 20 (project). West Bengal Higher Secondary (HS) History Question Paper will contain two Parts. Part – A (40 Marks) will contain eight questions (with optional) and each question carries 8 Marks. Part – B (40 Marks) will contain 24 MCQ questions and 16 very short answer type questions, each question carries 1 mark.
The syllabus of West Bengal HS History Examination is- অতীত স্মরণ, ঊনবিংশ ও বিংশ শতকে ঔপনিবেশিকবাদ ও সাম্রাজ্যবাদের প্রসার, উনবিংশ আধিপত্যের প্রকৃতি : নিয়মিত ও অনিয়মিত সম্রাজ্য, সাম্রাজ্যবাদের বিরুদ্ধে প্রতিক্রিয়া, ঔপনিবেশিক ভারতের শাসন, দ্বিতীয় বিশ্বযুদ্ধ এবং উপনিবেশসমূহ, ঠান্ডা লড়াই যুগ, অব-উপনিবেশীকরন।
All the MCQ Questions will come from all these chapters. There will be MCQ Questions, rearrange column and very Short answer type questions. There will be no any extra/optional questions on this Part-B section, all the questions are mandatory.
Online Mock Test, Click Here to Start HS History Online Mock Test
On this mock test, there are total 24 questions from all the complete syllabus. These questions will help you for a better preparation on HS History MCQ exam preparation. Remember more you practice more you learn. All these questions are only for practice purpose. These are not the suggestion for HS history exam.
Read More, Click Here to Download HS Suggestion Practice all subjects MCQ Practice Test Online.
Practice previous year question papers and test paper. If you have any problem please feel free to ask us, just posted in the below comment box. If you like this please share it on your social media. Best of luck for your board exam.