Paragraph writing on Kerala Flood 2018 for Madhyamik and HS 2019 Board Exam with maintaining the word limit. Kerala Flood 2018 Paragraph writing. Report writing for English writing skills about Kerala Flood. Board Exam paragraph, report and notice writings download. A Natural Disaster.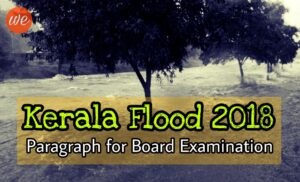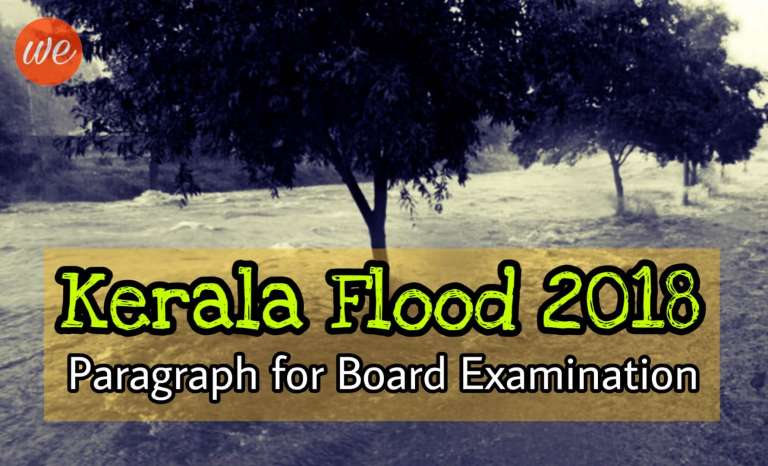 West Bengal Madhyamik and Higher Secondary 2019 English Paragraph Writing, Kerala Flood 2018. Madhyamik and HS 2019 Exam will be held on February, students are searching for last minute best quality Exam Suggestion for. Paragraph and Report Writing are the common Writing Skills in the question paper and this year 'Kerala Flood 2018' is an important topic for these two Board Examination.
Here, we tried to publish 'Kerala Flood 2018' Paragraph within the 400 words limit for Madhyamik and HS Exam. Students can easily practice this important writing skill. This Paragraph written in easy words, so that you can remember it quickly without any errors and difficulty. Know the important writings for Madhyamik and HS 2019 Exam for English subject.

This '
Kerala Flood 2018
' Paragraph can also be used as Report Writing, Letter Writing. Just make some simple changes into to format and then use this same article. English Question Paper (2nd Language) contains a good percentage on the Writing Skill section, if you write the Paragraph, Letter, Notice, Report etc in simple words without any spelling and grammatical mistakes, then you can easily score a good percentage.
Madhyamik, Download WBBSE Madhyamik 2019 all Subjects Suggestion.
HS, Download WBCHSE Higher Secondary 2019 all Subjects Suggestion.
This Paragraph contains simple and easy words, so you can easily remember it and chances of spelling and grammatical mistakes will be reduced. Write down the Paragraph on your notebook. Our expert teacher perpared this paragraph on Kerala Flood 2018 for Madhyamik and HS 2019 students.

Kerala Flood 2018
Kerala, also known as 'God' s own Country', experienced the largest disaster of flood and slide in the month of August 2018. Due to unusually high rainfall, Kerala faced this devastating flood situation. Almost all the dams had been opened since the water level had risen close to overflow level, flooding low-lying areas. Over 400 people died, many people missing and a million were evacuated. It was the worst flood in Kerala after the great flood in 1924. The Government of India had declared it a 'Level 3 Calamity'. According to the reports 33,000 people had been rescued and over 3,274 Relief Camps had been opened at various locations to accommodate the million flood victims.
The entire nation had come forward to lend a helping hand to the Kerala flood victims. The Central Government, State Governments, Big and Small Companies, Schools, Colleges, Institutes and common people had contributed to Kerala's Chief Minister Relief Fund generously. The rescue and medical teams worked continuously to save the people. After this bad dream, Kerala trying to bring normal life. This may take a few months to organize overcome all the affected areas.

This 'Kerala Flood 2018' topic is important for Madhayamik and Higher Secondary 2019 English Exam. Your school or Private tutor may be given you this writing, you can also try this one and after that chose, which is easy and comfortable for you. This paragraph may be written as '
A Natural Disaster
' topic also. Sometimes questions may come in a different way, but you can write this answer with a slight modification according to the question.
If you have any query or questions about English 2019 Suggestion, post it in the below comment box. We always trying to help the students, so that they can score a good percentage. Wish you all the very best for your Board Examination.