Are you searching for the Government job? But does not passed the examination. Know all the causes and mistakes you have done on the examination. Get some special tips and tricks to get a Government job easily. All the information about the interview and written test and its special tricks to crack. Keep reading this article and know the secret to getting a government job in your hand.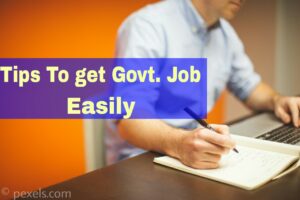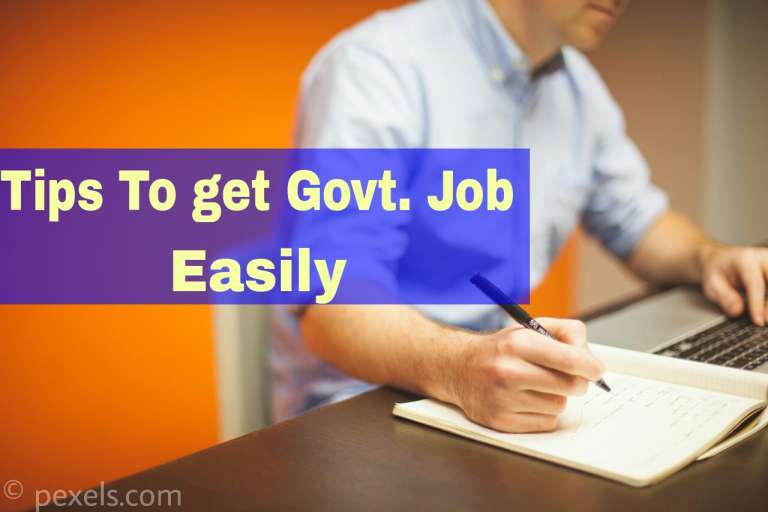 Nowadays there is too much competition for every government job. And it's quite difficult to get a government job in India without a proper depth of knowledge. There is a huge amount of students seat for written examination but very few candidates passed on it. If passed disqualify on the interview. Here I represent some tricks about, what mistakes usually done on the examinations and how to get a job easily.
1. Read to increase Knowledge
Always when to go for reading enjoy it. Fell it, that you read for increasing your knowledge bank. Never read-only to pass the examination. If your interest in your study you will definitely archive it.

2. Enjoy the Subject
If you really enjoy the subject and if you have interest in it, then you will crack that examination. Always try to read any topic with full of interest and enjoyment. Never take any subject seriously or only read for the examination, it's me be gives you the opposite reaction.
3. Keep your mind Cool
Before the examination, night sleep well. Never try to read at a late night before the examination. Keep your mind cool and fix it. Try to talk with relatives, it may fix your mind. It may help you for a better examination.
4. Read the question paper properly
On every competitive examination, there is a trick on the question paper. If you answer any question without proper reading, you may have the wrong attempt. So, read the question properly and answer the easiest question first.

5. Never lost your stamina
Never lost your confidence at the time of interview. Always try to keep in a fresh mind. If you lost your stamina you will never do best in the interview. Answer all the question comfortably and shortly. Never show overconfident at the time of the interview, it may give you opposite result.
6. Wear Formal dress on that day
On the interview, day wears formal dress. Men can wear full shirt and trousers. Women can wear sallower or Kurtis. Always chose a same light color dress. Never wear any stylish dress, be smart on that day.
7. Be careful about your Topics
You must have to be careful about the topics for the interview and your choices. Read all the details and current information about that topic.

8. Keep a smile on your face
Try to always keep a smile on your fresh on the interview time. It shows that you are free and stress less. A smile on the face may increase your personality also.
9. Be a positive thinker
A positive mind can win anything. So, always keep a positive thinking in your mind and think that you will do that. Positive thinking also helps you to overcome tension on that day.
WBexam team wishes you all the very best for your next government job examination. If you have any query please feel free to ask us, we will try to help you at our best. You may like our Facebook page WebExam for more update or keep visiting our site.