Download the Panel list of West Bengal Primary TET 2014 Examination for Selected candidates. List of selected candidates for Primary TET interview and selection procedures. West Bengal Board of Primary Education TET 2014 interview panel list download and joining latter. Date of publishing the panellist for West Bengal Primary TET 2014 examination.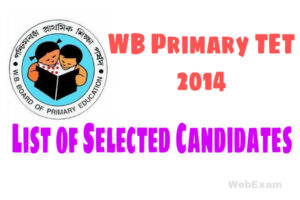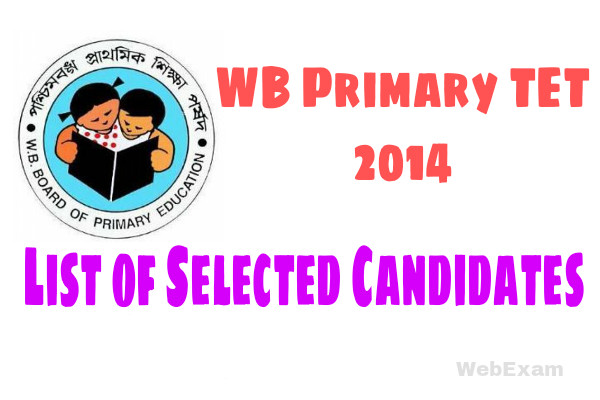 West Bengal Board of Primary Education organized Primary TET 2014 examination on 11th October 2015. Total 20 lakh candidates seated for this Primary TET exam and out of total candidates nearly 1 lakh 20 thousand candidates passed the written examination. And all of the qualified candidates are invited for the interview. Total vacancies for Primary TET recruitment is 42 thousand and 949 all over West Bengal.
Read More about, West Bengal Primary TET 2017 Online Application and Eligibility Criteria.
The first phase interview stared from 19th October to 28th October 2016. The second phase interview for the districts Coachbihar, Burdwan, Howrah, Purba Medinipur completed in between 8th December to 11th December 2016.

Nearly the interview process completed successfully all over Bengal. Now all the qualified candidates wait for the final panellist. The final panellist for West Bengal Primary TET 2014 examination will be published shortly on this January 2017.
There is no any official notification about the date of publication of panellist for Primary teachers recruitment. According to the WBBPE's chairman, the list of selected candidates for Primary TET will be published within the first week of January 2017. The panellist of Primary TET examination will be publish online on the official website of Primary Board (www.wbbpe.org) and the official result website of West Bengal, (wbresults.nic.in).

After publishing the Primary Panel list the Appointment letter will be sent to the selected candidates by India Post and after receiving the letter, candidates can join the school as a teacher.
The interview process takes a long time due to some district problems. The interview process completed fully and it's time to the panellist. WebExam team wishes you a very best of luck for your selection. Post your questions on our Facebook page or post a comment. This is not the official notification on the Primary TET Panel list. Keep touch with us for more updates and information.