West Bengal Primary TET 2017 Suggestion Download for Environment Science Subject. Practice Primary TET free Online Mock Test with all the probable question pattern. Learn more about the new syllabus and question type for West Bengal Primary TET 2017 Exam. TET online mock test for Environment Science topic.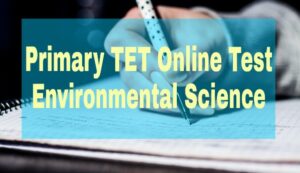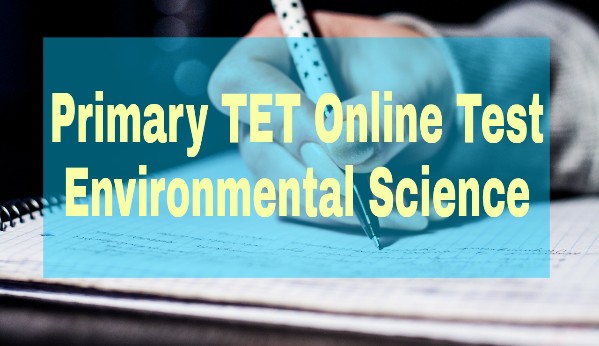 The official notification for West Bengal Primary TET 2017 has been released already by West Bengal Board of Primary Education (WBBPE). Candidates who have completed their D.El.Ed degree what took admission on any D.El.Ed course, are eligible for West Bengal Primary TET 2017. The online application process already over. Now it time to practice some mock test.
West Bengal Primary TET 2017 examination will be a pen-paper based offline examination. There will be total 150 MCQ questions and each question carries 1 mark. So, total marks for this examination is 150. There will be no any negative marking for the wrong answer.
Read More, Click Here to Know the complete Information about West Bengal Primary TET 2017
Primary TET 2017 question paper will contain 5 subjects, which are– Bengali, English, Child Development and Pedagogy, Mathematics, Environmental Science. Each subject content 30 marks.
On this free online mock test, we provide 30 questions from environmental science subjects. Practice all these questions for a better preparation. These questions are prepared on the basis of the syllabus of West Bengal Primary TET 2017. On the examination, you will get this type questions.
You will get the questions on your screen. Answer all the questions and check your preparation towards primary TET 2017.
Click Here to start the Online Mock Test for WB Primary TET Exam
These are the complete question set for West Bengal primary TET 2017 Environmental Science. Remember more you practice more efficient towards the examination. So read & practice more and more.
Read More,Click Here to Practice Primary TET 2017 All subjects MCQ Question Online.
West Bengal Board of Primary Education does not publish the examination date for primary TET 2017 till now. Hope they will publish it soon. Stay with us we will keep update you every time when any new information available.