Download Higher Secondary (HS) 2018 Education Suggestion with 90% Common in Examination. Complete suggestion copy for HS 2018 Education Examination in Bengali version. Download the best and sure suggestion for West Bengal Higher Secondary (HS) 2018 Education exam. This HS 2018 Education Suggestion prepared by some expert teachers.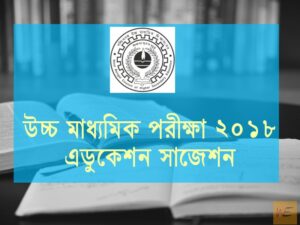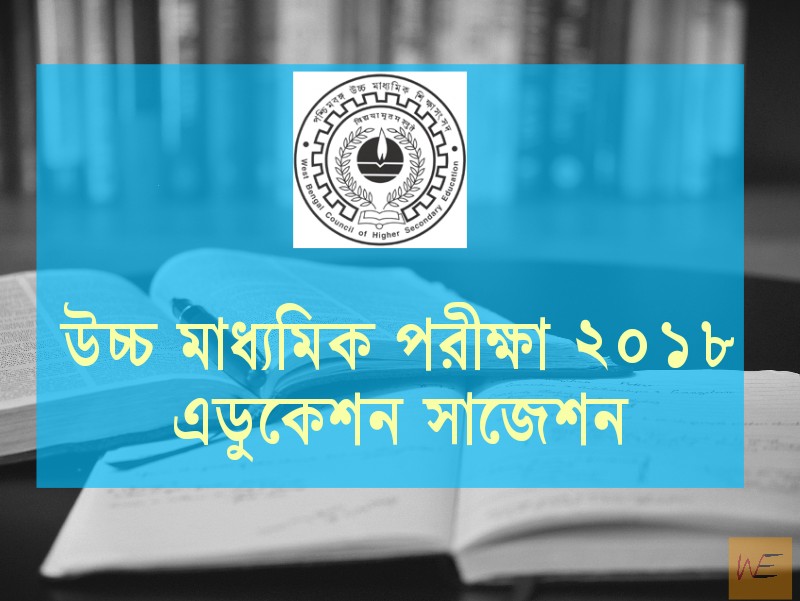 West Bengal Council of Higher Secondary (WBCHSE) will organize Higher Secondary (HS) 2018 Education Examination on 4th April 2018. Students from Arts stream, have to attend this Higher Secondary Education Exam. Here on WebExam, we provide a free copy of HS 2018 Education Suggestion for the students.

This suggestion prepared by some expert teachers. All the questions, which are important for HS 2018 Education Exam, are mentioned in this suggestion.
Download the free copy of this Higher Secondary 2018 Education Suggestion for a better preparation. HS 2018 Education Examination will be held on 4th April 2018 (
Download the complete HS 2018 Exam Routine
) from 10 AM to 1:15 PM. Total marks of this exam is 100, out of which 80 marks for written and 20 for the project.
Questions of Higher Secondary 2018 Education Examination will come from the following syllabus – Psychological and Statistical Perspective, Historical Development, Current Issues in Indian Education, Education for the 21st Century.

On the question paper, there are two Parts (A & B) and each Part contains 40 marks. On Part-A, all the questions are the descriptive type and there will be four questions of 8 Marks each and two questions of 4 marks each. On Part-B all the questions are very short answer type (1 mark each).
■ Click Here to Download HS 2019 Education Suggestion for Sure Common in Examination.
■ Click Here to Download Higher Secondary 2019 all subjects Suggestion
Due to the promotion of our WebExam Suggestion App, we didn't publish any pdf version of HS 2018 Education Suggestion. We add this complete Education Suggestion on our Android app with free of cost. You can easily get all the HS 2018 Suggestion from this app. Hope you like it.
If you have any query or questions about our website and suggestions then please post it in the below comment section, we will definitely help you at our best. Follow us on WebExam Facebook Page for more latest updates instantly.