Are you applied for WBGDRB 2017 exam and want to download model question paper? Download a complete model question paper for West Bengal Group – D recruitment exam. The exam will be held on 20th May. Know more about the syllabus and question pattern of West Bengal Group-D 2017 examination. Details Info about the exam and Admit Card download tips of WBGDRB Exam 2017.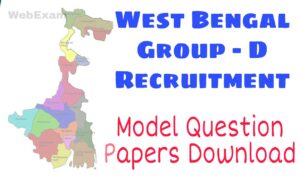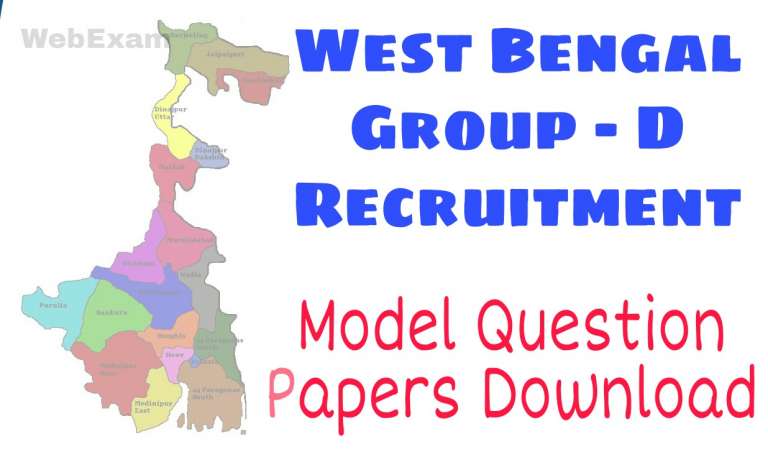 On the first week of January West Bengal Group – D Recruitment Board (WBGDRB) published an advertisement to recruit approx 6,000 candidates on Group-D post at various Governmental departments. The educational qualification for applies this post was class 8th Pass. And there were no any application fees to apply the exam. WBGDR Board at first selected 14th May 2017 as the examination date, but due to some problems, they changed the date. The new date for Group-D Recruitment Exam is 20th May 2017.

As the educational qualification only needed 8th pass & there are no application fees, nearly 27 lakh candidates apply for this 6000 posts.
Click Here to Download Answer Key for WBGDRB Group-D 2017 Examination.
The Admit Cards are now available for Group-D Recruitment Exam,
Click Here
to download the Admit Card. Must carry one copy passport size photograph and one photo identity card with the Admit Card at the time of Exam. Admit Card for Group-D Exam available only through online.
***To download the best Model Question & Answer for West Bengal Group-D examination, Click Here.
Now come at the exam pattern. The written exam will be total 85 marks with 85 questions and for interview and viva, there are 15 marks. Candidates who will qualify written exam are eligible for interview. The questions of West Bengal Group-D written exam will come from this three topics,

1. General Studies (History, Geography, Physical Science, Biological Science, Environmental Science)
– the total number of questions from this part is 40 and each question carries 1 mark.
2. Language Paper (Bengali, Hindi, Nepali, Urdu)
– Total 10 questions and question with 1 Mark.
3. Mathematics (Arithmetic, Algebra, Geometry)
– Total 35 questions with each of mark 1.
Total marks of this examination are 85 and
there will be Negative Marking, for each wrong attempt 0.5 marks will be deducted.
If you have any doubt please post it in the comment box. For other info, you can visit www.wbgdrb.in, the official website. Like us on Facebook, share this post and support us. Best of luck for your examination.