Online Free Mock Test for WBJEE JENPAUH (JENPAS-UG) Exam. Know all the important questions and question paper pattern for WB BSc Nursing JENPAUH Exam. Know the syllabus and practice of JENPAUH Online Mock Test. Practice online questions and answers for WBJEE B.Sc Nursing admission course.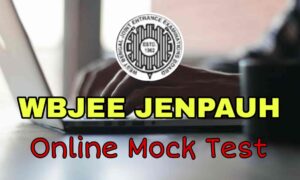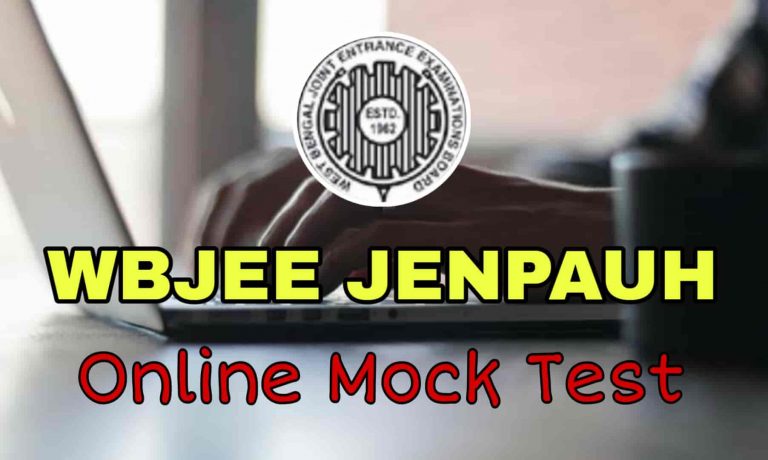 Practice online mock test for West Bengal Joint Entrance Examination JENPAUH (JENPAS-UG) Exam. WBJEE Board will organise JENPAUH examination for admission on the B.Sc Nursing, BPT (Bachelor of Physiotherapy), BASLP (Bachelor of Audiology and Speech-Language Pathology) and BMLT (Bachelor of Medical Laboratory Technician) courses.
Know all the important questions and syllabus for this JENPAUH (JENPAS-UG) examination. Candidates who will qualify on this examination can take admission on various Government and private Medical institutions.
On this page you can practice WBJEE JENPAUH questions online and can understand the pattern of the examination. WBJEE JENPAUH is an MCQ based exam. There will be total 100 questions from Biology, Physics and Chemistry subjects. Each question will carry 2 marks so the total marks for JENPAUH examination is 200. There will be negative marking of 0.5 marks on each wrong answer.
Read More, WBJEE JENPAUH 2020 Online Application & Complete Syllabus Download.
Practice the following MCQ questions for West Bengal BSc nursing admission JENPAUH (JENPAS-UG)examination. There are total 24 questions out of which 12 questions from biology and 12 questions from Physics and chemistry.
Click Here to Start WBJEE JENPAUH (JENPAS-UG) Online Mock Test
The syllabus for this WBJEE JENPAUH examination is the syllabus of WB 12th standard syllabus prepared by WBCHSE. The question standard will be easy and if you have a little preparation and then you can easily answer these questions.
Download, WBJEE JENPAUH Previous Year Question Papers & Best Books.
Only female students can apply for WBJEE BSC nursing course and the remaining courses are open to both girls and boys. Share this online mock test to your friends to help them. Post available common in the below comment box will definitely answer your comment.