Download JBNSTS Scholarship Syllabus 2023 and Model Question paper. JBNSTS Exam 2023 question paper patterns and complete the syllabus download for the Senior and Junior Scholarship examination. Jagadish Bose Science Scholarship 2023 best books and previous year's question papers download. Important subjects and topics for the West Bengal JBNSTS 2023 Scholarship exam. Scholarship Exam for School and College students.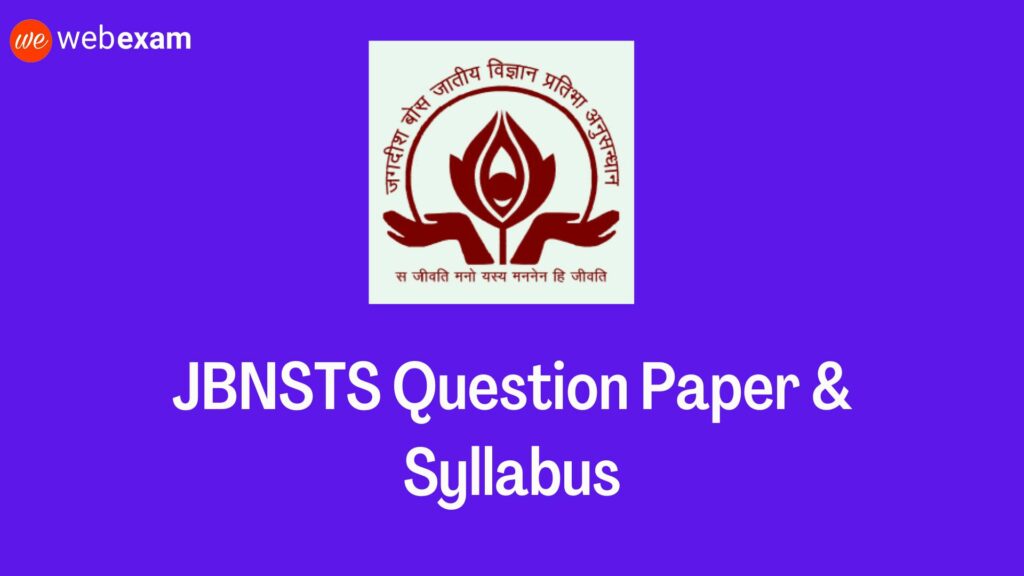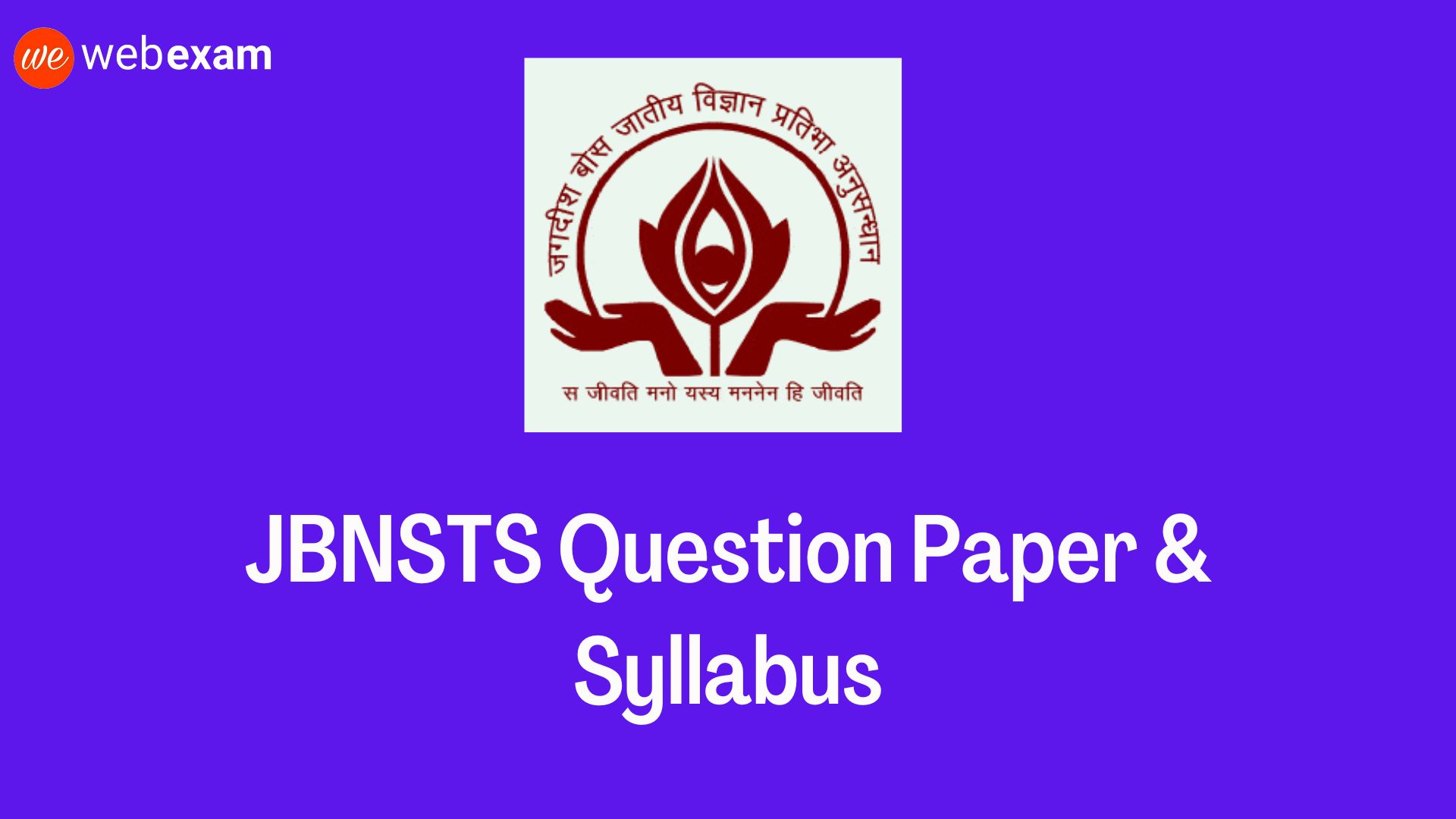 The Jagadish Bose National Science Talent Search (JBNSTS) Examination 2023 will be conducted on August 2023. School and college students, who have applied for JBNSTS Junior/Senior Exam can seat for this prestigious scholarship exam. Here we discussed the JBNSTS Exam Syllabus and the best books for the written Test.
Students can also download the official model question papers for JBNSTS Junior/Senior Examination.
The questions of the JBNSTS Junior Scholarship exam is based on the class 9th & 10th standard syllabus and the JBNSTS Senior Scholarship exam is based on the class 11th & 12th standard syllabus. The Jagadish Bose National Science Tallent Search authority didn't publish any definite syllabus for the examination.
Read More, Apply Online for the JBNSTS 2023 Scholarship Examination
If you applied for JBNSTS Junior or Senior scholarship test, then you can go through this syllabus pattern, best books and model question paper for this exam.
JBNSTS Junior Exam Syllabus & Pattern
The syllabus of the JBNSTS Junior Exam is 10th standard.
You can follow class 9 & 10 standard Physical Science, Life Science and Mathematics books for this.
There will be total 18 questions of 5 marks (total 18×5=90). So the questions will be descriptive type.
| | | |
| --- | --- | --- |
| Subject | No. of Questions | Marks |
| Physical Science | 6 | 30 |
| Life Science | 6 | 30 |
| Mathematics | 6 | 30 |
| | Total | 90 |
JBNSTS Senior Exam Syllabus & Pattern
The syllabus of the JBNSTS Senior exam is the 12th standard.
Students have to follow class 11th and 12th standard books.
Questions will come from Physics, Chemistry, Mathematics and Biology.
The question paper will have two sections, Part-A and Part-B.
Part-A
| | | |
| --- | --- | --- |
| Subject | No. of Questions | Total Marks |
| Physics | 5 | 20 |
| Chemistry | 5 | 20 |
| Mathematics | 5 | 20 |
| Biology | 5 | 20 |
| | | |
Part-B
Total 4 questions from each subject (Physics, Chemistry, Maths & Biology).
Each question will carry 20 Marks (Knowledge-based questions).
You have to answer 1 question from this section.
Best Books for JBNSTS Exam – Junior & Senior
Here are some books and practise papers for the Junior/Senior Science Talent Search Examination. You can buy these books online. These books have questions in MCQ formation, you can practise these questions.
JBNSTS Exam Model Question Paper Download
Official sample question paper of JBNSTS Junior and JBNSTS Senior exam download links are given below. Students, who are preparing for this examination, can download the sample question paper to understand the exam pattern and question types.
These model question papers will help the students very much in their preparation. Practise these model question paper for better preparation.
Read More, Download JBNSTS 2023 Scholarship Exam Admit Card
JBNSTS Junior Sample Question Paper
JBNSTS Senior Sample Question Paper
The written examination of JBNST 2023 will be held in August 2023 in the various exam centres of West Bengal.
If you have any queries, then feel free to post them in the below comment box. We are always happy to help you.