West Bengal Madhyamik Examination 2019 result announced on 6th June. Know how to get your Madhyamik 2018 result through online from the web, through SMS and IVR. All the latest website list for knowing Madhyamik 2019 result. Register your Madhyamik roll number for getting the free result through SMS. The Madhyamik 2019 result will be announced on 6th June 2019.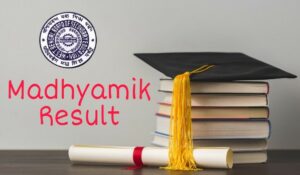 This year Madhyamik examination started from February 2019 the result of Madhyamik 2019 examination will be announced on 6th June 2019. Candidates can check their Madhyamik 2019 examination result after the official announced of results.
The result of the Madhyamik examination will be available on 6th June from11:00 am. Students can check their result through Online from many websites or through SMS. Usually, all the phone operators provide Madhyamik result through by SMS. Keep reading this article for know the process how can you check your Madhyamik 2019 result.
Get Madhyamik 2019 Result Online from Websites
Students can check their Madhyamik examination through online from the following websites,

1.
http://wbresults.nic.in
2. http://www.wbbse.org
3. http://west-bengal.indiaresults.com
4. https://www.results.shiksha
5. http://wb10.jagranjosh.com
6. http://www.exametc.com

From this following websites, students can check their Madhyamik 2019 result by entering Roll Number and Date of Birth.
Check Madhyamik Result through SMS
Students can also check their Madhyamik results through SMS also. To get your Madhyamik result on mobile through SMS, just send an SMS by writing this,
WB10<space>Roll Number and send this SMS any of the following number, 56505 (for BSNL), 56730 (for Vodafone), 52070 (for Airtel), other users can use these numbers, 54242, 56767999, 56263, 58888, 5676750.
A standard SMS charge will be applied to every SMS you saved on this number. After sending your roll number on this number, after few minutes you will receive an SMS, informing your result.

• To get Madhyamik 2018 examination result free through SMS you can follow this process. Visit,
www.exametc.com
and register your Madhyamik roll number with your mobile number. When the result will be published you will receive an SMS informing your result. This is totally a free service.
Best of luck for your Madhyamik 2019 result. For any query or question please feel free to us. We will try to help you at your best.