Are you confused about WBJEE 2016 Medical entrance examination? Here I described all the details information about WBJEE 2016 Medical entrance examination and NEET Phase 2 examination. Get exam date and syllabus and download previous year questions papers of NEET in Bengali version. Know the Supreme Court's decision about State Joint Entrance.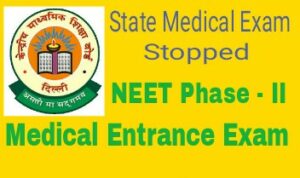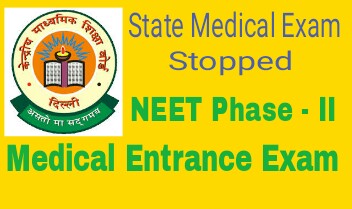 You can not take admission on medical colleges on MBBS and BDS course through WBJEE 2016 entrance examination. On 9th May Supreme Court ordered to cancel State Medical entrance examination on West Bengal and others 11 states. SC said that State government have no any rights to take admission test for admission on MBBS and BDS course. Students can take admission on MBBS course only through National Entrance Eligibility Test (NEET) Exam. This NEET exam is organized by CBSE board and this is an all India based entrance test. This decision is decay by Judge AR Dave, AK Singh and AK Goyel division bench.

For this order of Supreme Court, students cannot seat for medical entrance test on 17th May 2016 of WBJEE. Students who applied for medical examination of WBJEE 2016 cannot seat for this exam. Only students, who were applied for engineering entrance test can seat for WBJEE 2016 Engineering entrance exam. According to SC any private college cannot take any entrance test for admission on MBBS and BDS course. After this decision at the last moment makes tensed to the students and guardians.
This year total 75,862 candidates are applied for WBJEE Medical entrance examination. So, there is a big question about their career. There may be many students who only seat for WBJEE Medical entrance examination and didn't apply for NEET 1st phase, what about their future? To resolve this issue government NEET 2016 examination will be organized once more in phase 2. NEET Phase 2 examination will be held on 24th July 2016. Candidates who already appeared NEET Phase 1 can also seat for phase 2 examination. For this case, they have to submit a declaration that their phase 1 exam will cancel. One of the major problems is the syllabus, NEET Phase 2 examination will be done on the basis of CBSE syllabus, which is quite different from state government syllabus. Students may face the problem with this issue.

After announcing this statement of Supreme Court, CBSE NEET exam will be mandatory for admission on MBBS and BDS course on government and private medical colleges all over India. So, on 17th May the WBJEE board will organize only Engineering entrance exam. If you have any query please feel free to ask us. We will definitely try to help you at our best keep visiting our site for more update details about this issue.