Get all the updated information about West Bengal Primary TET 2014 panel list of selected candidates. The first and second empanelled list already published on the Board's website. Know the exact date of publishing the next panel list for Non-trained candidates of Bengali medium. Know more about the reporting process and counseling steps. Information about the next panel list date.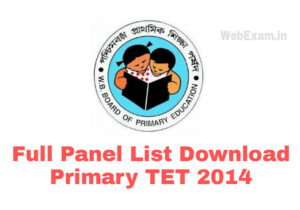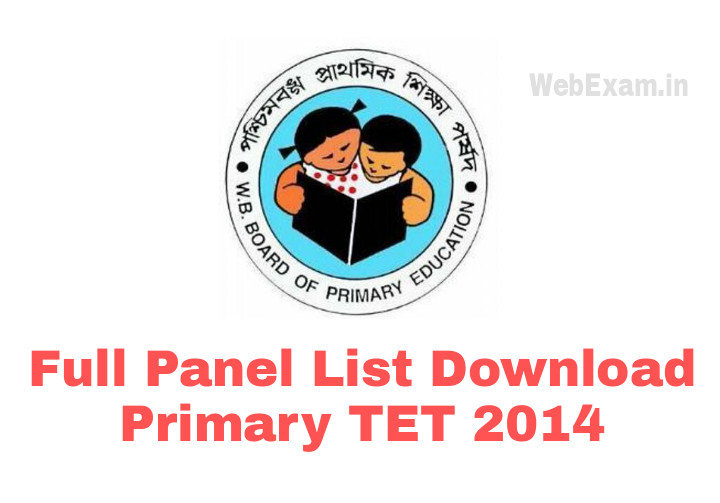 The most awaited Primary TET 2014 panel list is published now. On 31st January evening, the first Panel list was published and the selected candidates were informed by SMS and email. This first-panel list only for the candidates, who have the D.Ed training certificate. From the next day counseling started and the joining also. According to the chairman of WBBPE board, the complete Panel list of Primary recruitment will be published step by step.
Click Here to Download WB Primary TET 2014 4th Panel List for 16,500 Candidates
At first, the results were not available on the website, the information only sends to the selected candidates. Total candidates selected on the first list are 11,700 trained candidates. Click here to know online application process and eligibility Criteria for Primary TET 2017 Exam.
On 4th February 2017 evening, WBBPE Board published the Second Panel list for the Primary teacher recruitment. This panel list for the Non-trained candidates of mediums (Hindi, Nepali, Urdu, Santali etc) other than Bengali. Now selected candidates can check is he/she empanelled or not empanelled on the official website, www.wbbpe.org. On the second panel list, nearly 5300 candidates were selected for Primary Teacher recruitment.

As the total vacancies were nearly 42,000 the remaining vacancies will be selected by publishing another two Panel list. The 3rd and 4th Panel list will contain the name of Non-trained candidates who will be selected for counseling of Primary Teachers.
Read all the Questions and Answers about, Primary TET 2014 Fourth Merit List & TET Pass Certificate.
It is expected that the third-panel list will be published on 8th February. on the website. The counseling will be started from the next day. Nearly 10,000 candidates recruit by this 3rd Panel List.
The fourth Panel list will be published shortly. Selected candidates are invited to counseling and the next day they can join at the school.
The information is not for any official source so the dates may vary. You are requested to keep touch with on Facebook for the latest information about Primary TET recruitment. Post your question in the comment box, we will try to help you at our best.