Money is one of the most important requirements in our daily life. Nowadays our higher education system is too much expensive. There is much money required for completing any course or degree. Students who are currently studying in high school, college or university they can easily earn some pocket money by doing various small jobs. These jobs are may be online or offline. Students can earn some amount from this type jobs.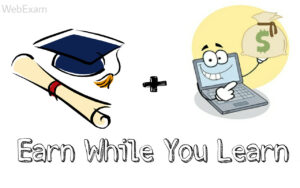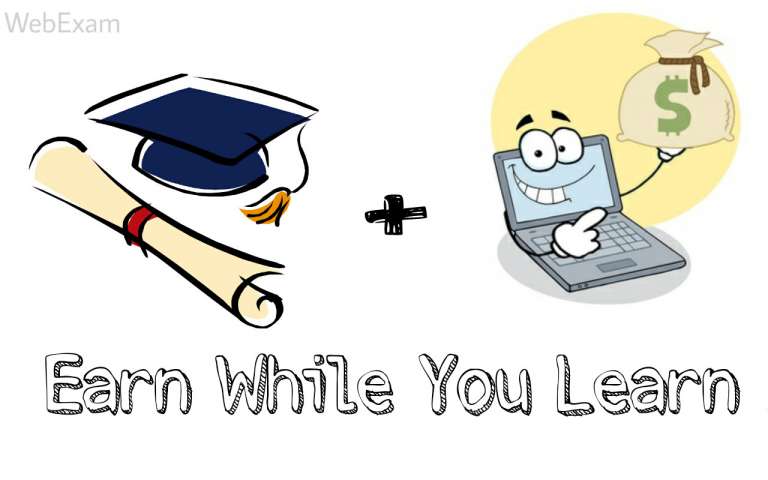 Here I described, this type few earning source for students, who are currently studying. These tips are earned to learn. Keep reading.
1.Market Survey
Review of various new market products and accessories is called Market Survey'. This job is mainly a data collection job. Young male and female candidates are required for this job. Mainly college students are who are smart are perfect for this job. You can earn Rs.6000/- to Rs.7000/- per month by doing this job. There is no fixed salary you can earn for doing your work. There is some website of some companies where you can apply for survey job. The websites are, www.infieldresearch.com, www.steelmint.com, www.gfk.com etc.

2.E-Tuition at online
Earning money online for well-educated students is quite easy through e-tuition. It's a method though you can teach a student online. You may send study material, notes, question-answer etc. For this online job, you must have to know about the online system. You may earn Rs. 250 to 350/- per hour through teaching students. The amount depends on your qualification. Here I mention few websites, where you can register as a teacher for e-tuition, www.tutor.com, www.learningtour.com, www.aim4z.com, www.brainfuse.com etc.
3.Advertisement copywriter
If you are creative then this job is perfect for you. Today's market there are many products, to make their product advertisement attractive a company used many persons to do this job. The main work on this job is, creating a catchy and attractive tagline, new advertising idea etc. You can earn a good amount of mine for doing this job. For doing this type jobs you must have to contact various advertising company.
4.Event Management
To manage various events like any primer party, business event etc the well-known event management companies are playing an important role. On this events, these event management companies require some you person and they pay a handsome amount of money for this. Higher Secondary passed students can go for event management. You must be talkative and smart for this job.

5.Online content writer
Students can earn some pocket money by doing the job online. Publishing any blog or article on various websites and earn money. By writing a review about any product on the website you may earn. Also, you can earn by creating your own website and advertising on it. Earning money online is one of the most popular jobs but it's also not an easy one. From the following website, you can earn money, www.hubpages.com, www.Indiastudychannel.com, www.freelancer.com etc.
6.Offline computer job
If you have a good creative skill in painting or Photoshop then you can earn some pocket money by doing this type job. You can do a job in Adobe Photoshop, 3D design, AutoCAD etc. By doing software job, animation, graphics, photography, video editing, voice over etc. There are many companies who are paid for typing any books or other resources on the computer.
7.Selling product online
Any students can sell any used goods online on olx or quiker and earn some money. Also, earn money from affiliate marketing. There are many online websites like Flipkart, amazon, Snapdeal etc. You have to just register on this site as afflicted publisher and published their product on your blog site or social networking site. When anybody buys a product through your affiliate link you will get a percentage of the selling product.
Here I described few easy ways through which a student can earn so.e pocket money while studying. Before joining any earning program online please be sure about that site, reads a review on that site. There any many fraud sites, which are paid nothing. Must do your job honestly and you will definitely earn an amount of money. Explore your creative knowledge than you will find many jobs are e waiting for you.
Go for that job on which you do your best. Lastly, if you have any query or tips or problem please feel free to ask us. We will try to help you at our best. Like us on Facebook for getting all information updates.