Apply Online for WBUTTEPA B.Ed Admission 2019. West Bengal University of Teachers' Training Education Planning and Administration (WBUTTEPA) published the official notification for admission on Two year B.Ed Course Admission on various Teachers' Training colleges in West Bengal. Undergraduate passed candidates can apply Online for WBUTTEPA B.Ed Admission 2019.
The Online Application will start from 12th June 2019 and continue up to 19th June 2019 from the official application portal of WBUTTEPA. Know all the details about eligibility guidelines, the online application process, cut-off marks, Merit List and information about Deputed Teachers.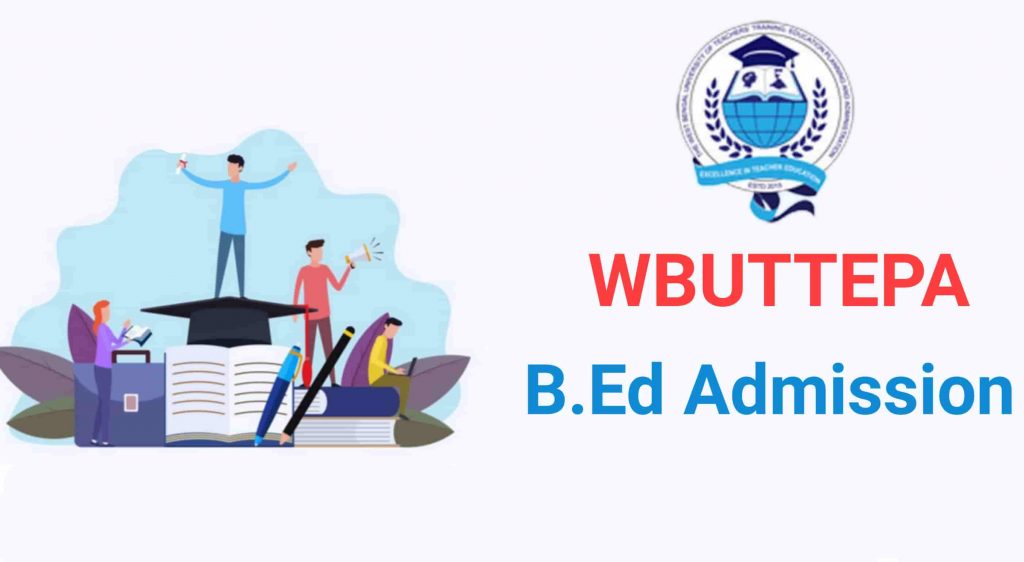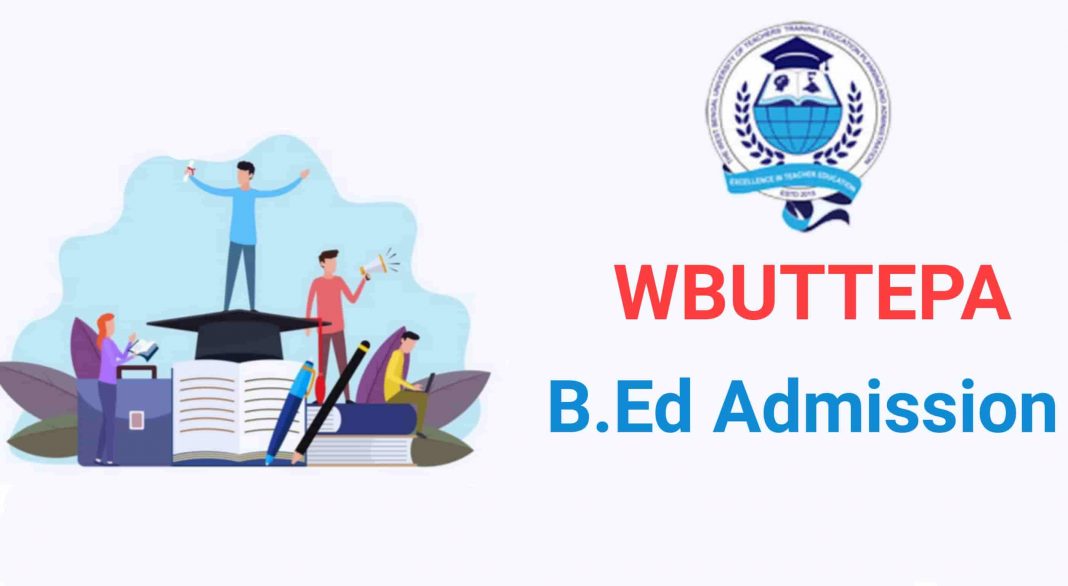 WBUTTEPA B.Ed Admission 2019 will be done on the basis of Merit Point of the candidates. Learn more about the B.Ed Method subjects. West Bengal B.Ed Admission 2019 on WBUTTEPA.
Important Dates
Know all the important dates for admission on B.Ed course under WBUTTEPA 2019.
| Events | Dates |
| --- | --- |
| Online Application Start | 12th June 2019 |
| Online Application Close | 19th June 2019 |
| Last date of submission of Application fee | 20th June 2019 |
| Publication of College/Subject wise merit list | 26th June 2019 |
| Admission in the Colleges | 27th to 29th June 2019 |
| Class Start | 1st July 2019 |
WBUTTEPA B.ED Admission 2019 Eligibility
Candidates must have to fulfil the following eligibility guidelines for Apply Online WBUTTEPA B.Ed Admission 2019. The required eligibility criteria are given below.
Candidates should be Graduates in a school subject from a recognized university.
Candidates with at least 50% marks either in the Bachelor's Degree(General) / or in the Master's Degree in School subjects are eligible to apply.
Bachelor's in Engineering or Technology with Science and/or Mathematics, with 55% marks or any other qualification equivalent thereto, are also eligible for admission. Such candidates are required to enter the marks of B.E/ B. Tech. in the row of Honours Degree. M.E. / M. Tech result (if any) will be entered in the Master's Degree row.
Honours Graduates in school subject should enter the Honours marks only in the row of Bachelor's degree (Honours).
In case of General Graduates, the total marks obtained in general subjects should be entered in the row of Bachelor's degree (General).
For candidates with less than 50% marks in the honours degree, the total marks of pass and Honours subjects will be considered. If it becomes 50% or more, that score will be entered in Graduation (General) row.
For fresh candidates, the merit list will be prepared separately for each school subject based on scoring.
For Deputed Candidates, merit list will be prepared separately for each school subject based on length of service.
Reservation of seats for SC/ST/PWD (Minimum disability 40%) candidates will be as per Govt. Rules. The Reservation as stated is not applicable for Self-Financed Colleges.
Relaxation of 5% in the qualifying marks will be allowed in graduation or post graduation in case of SC/ST/PWD ( Minimum disability 40%)candidates. That is, in such cases minimum 45% marks will be required instead of 50% marks.
Read More, B.Ed Admission on Colleges under Burdwan University
Method Subjects List for B.Ed Course
WBUTTEPA offering the following Method subjects to the students. Candidates can choose their respective subject as Method subject for Two Year B.Ed programme in West Bengal.
| | | |
| --- | --- | --- |
| Arabic | Bengali | Commerce |
| Economics | Education | English |
| Geography | Hindi | History |
| Mathematics | Music | Philosophy |
| Political Science | Psychology | Sanskrit |
| Urdu | Home Management | Food & Nutrition |
| SANTHALI |  Computer Science |  Fine Arts |
| Life Science |  Physical Science |  Sociology |
| NEPALI | | |
Admission procedure for WBUTTEPA B.Ed. Course
WBUTTEPA B.Ed Admission 2019 will be on the basis of scores against marks obtained in qualifying examinations and as per norms of University. Maximum Scores against marks for a different level of examinations will be as follows.
| | |
| --- | --- |
| Exam | Marks |
| Madhyamik/Equivalent Examination | 20 |
| Higher Secondary Examination | 20 |
| B.A./B.Sc./B.Com./BBA/BCA (General/Pass) | 20 |
| B.A./B.Sc./B.Com. (Honours) | 30 |
| B.E./B.Tech. | 30 |
| M.A./M.Sc./M.Com./MBA/MCA | 30 |
For Deputed Candidates
Applicants deputed by School must submit an attested copy of M.C. resolution recording the approval of Service in regard to his/her service with the form. Following additional documents are required to be submitted positively on the day of joining the B.Ed. programmes in institutions under the University:
Release order from the Headmaster / Headmistress.
Attested copy of M.C. resolution with regards to his/her deputation, countersigned by D. I. of Schools (Secondary).
Certificate from Competent Authority whether the candidate teaches in Class VI or above.
Three copies of passport size photographs of the applicant.
Deputation form duly filled in (available from the Institution after admission)
A certificate with the following information is to be submitted from the Secretary or Headmaster/Headmistress (where he/she is serving) and countersigned by the D.I. of Schools of the District concerned:

Certified that the School is in receipt of aid on full/ deficit/ lumpsum grant basis or that school in unaided or salary deficit scheme one.
Certified that she/he is duly approved teacher.
Certified that she/he is duly approved teacher.
Certified that she/he is being deputed by the school for undergoing two-year B.Ed. Courses (2019-21)
Online Application Process
Candidates have to fill the Online Application Form for WBUTTEPA B.Ed Admission 2019. Read the follow guidelines to apply Online.
Applicant should visit the home page of the WBUTTEPA Website & from there enter through the "B.Ed. Online Application" link. (given below)
The Application Form Submission is a 2 step process.
Applicant should fill the online form giving academic details (Step – 1) and personal details (Step – 2).
The fields marked with a * are mandatory.
Applicant should upload scanned photograph and signature file. The files must be of type jpeg or jpg and the size of photograph and signature must be within 110 K.B. and 50 K.B.
Please provide CAPTCHA for verification and check the checkbox to accept the declaration.
After providing all mandatory details click on "Submit" to submit the application.
An Application I.D. and Password will be created & details will be displayed on the screen.
NOTE: Modification is permitted till the payment verification. If the payment is verified, applicants can't able to modify the application form further. So, before making the payment, ensure of all the information provided.
Applicants need to note down the Application I.D and Password.
Applicants can pay the amount online via the "Pay Now" link on the Left Panel of the Menu after form submission or modification.
After successfully submit the application form, Applicants can able to print the Application Receipt.
Apply Online for WBUTTEPA B.Ed Admission 2019 – Click Here
Online Application Fees Payment
The Application fee for WBUTTEPA B.Ed Admission 2019 is Rs. 600/- for General candidates and Rs.350/- for SC/ST/PWD candidates. Candidates can pay the fees through Credit, Debit Card or through Net Banking. You can also pay through SBI Bank Branches.
List of B.Ed Colleges for Admission
Here is the complete list of B.Ed Colleges in West Bengal under WBUTTEPA & their Intake capacity. Students can take admission in these colleges after counselling this Admission process.
Click Here to Know all the B.Ed Colleges under WBUTTEPA
This is the complete information chart for WBUTTEPA B.Ed Admission 2019. If you have any query feel free to post it in the below comment box.