Indian Nursing Council will stop GNM Nursing Course Admission from 2021 all over India and will start the Single Entry Level B.Sc Nursing Course. The last admission year for GNM nursing is 2019 and 2020. Know all the details information about Phasing out GNM Training programme from 2021.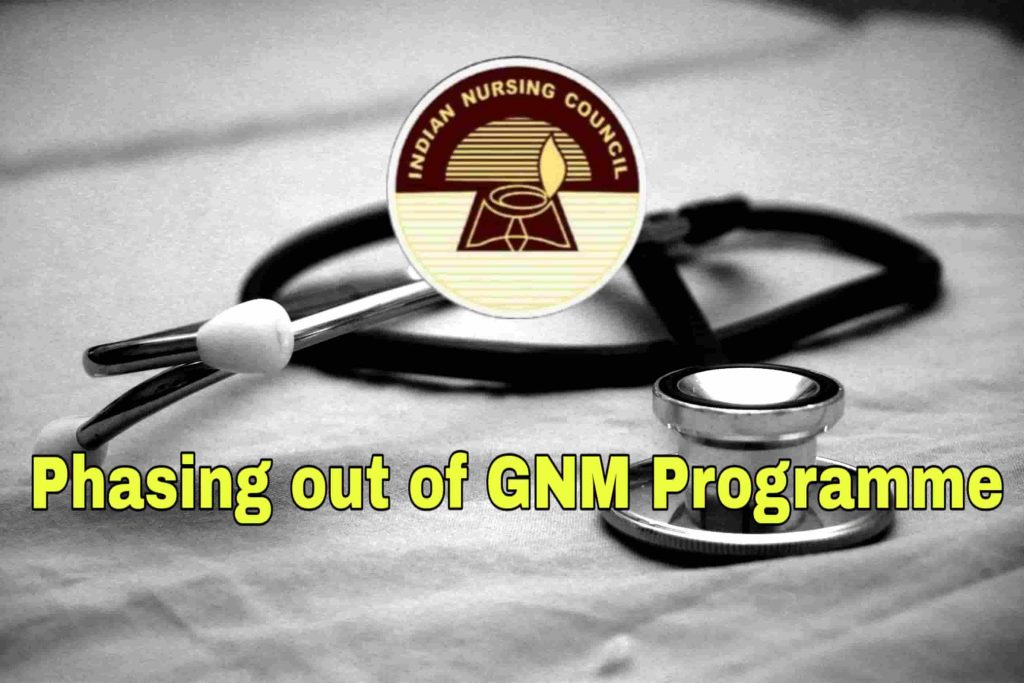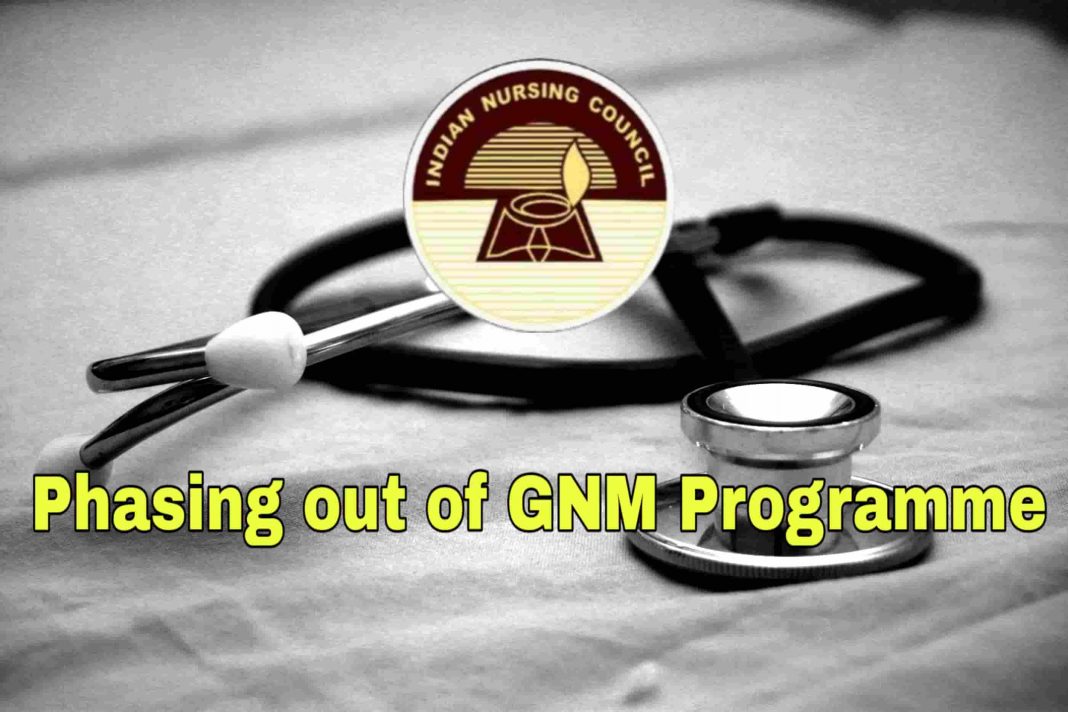 Indian Nursing Council published a notice about the Single Entry Level for Nursing course. According to this notice, from 2021 GNM nursing course will be phased out and there will be only one-course B.Sc Nursing. To ensure the quality of nursing education the Government of India implemented this Policy.
After 12th Board Exam, students can apply for General Nursing and Midwifery (GNM) course. This is a 3 years diploma course in nursing. After completing this course students will get Registration form respective Nursing Council and can join in Hospitals.
Indian Nursing Council published a new notification on 26th November 2020. It is clearly mentioned that the INC withdraw all the decision and past notices regarding Single Entry Level for Nursing. It means GNM Course will continue as usual and students can take admission on this course from academic session 2021. GNM Course will not stop now.
Download the new Notification about this latest new – Click Here
According to the notice of Indian Nursing Council, the last admission in GNM training program will be 2020-2021 academic year. After that, no admission will be made to the GNM program.
Read this article to know more about the Single Entry Level for Nursing – Phasing out of GNM Programme.
Last Admission year for GNM Training
The last admission year for GNM training program will 2020. So students can take admission this year (2019) and next year (2020) also on GNM training program.
Read More, GNM Nursing Course Admission 2020 under WB Health Department.
There is no problem for this year students, who want to take admission on GNM Nursing Training Program. They can easily complete their GNM course without any issues.
Students already admitted GNM Nursing Course
GNM trainees who were admitted on this course will continue their batch till they complete their programme. State Nursing Council will provide them a valid Registration Certificate. Students who are currently studying the GNM Course on various Nursing Institutes continue their training without any worry.
GNM Staff Nurse
There is no any clear information from INC about the GNM Staff Nurses, what will be their designation after phasing out in GNM training programme.
We can expect that the Indian Nursing Council can organise any promotional exam for the GNM Staff nurses and promoted them to the B.Sc Staff Nurse.
Single Entry Level for Nursing
After phasing out GNM training program, there will be only one entry-level course for nursing which is B.Sc nursing. Students can take admission on B.Sc nursing course after completing their 12th Board Exam. This is a graduate-level course.
Read More, B.Sc Nursing Course Admission 2020 by JENPAUH Exam Application.
This is the details information about single entry level for nursing and phasing out GNM program published by Indian Nursing Council with the notice number 1-5/2018-INC dated 28th February and 14th March 2019. Download this official notification click here.
Frequently Asked Questions (FAQs)
Can I apply for GNM Nursing course this year 2020?
As per the official notification, new admission for GNM Course will stopped from 2021. So, you can apply for GNM Course admission this year.
If GNM Admission will stop then what will happed with exciting GNM Students?
Existing GNM Nursing students will complete their training course as per their Nursing council rule. There is no issue with the existing students.
After completing my GNM training, can I get govt. job?
Yes, after completing your GNM Nursing Training course, you can apply for Government Jobs as a staff nurse.
What will happen with existing GNM Staff Nurse?
There is any clear information about this. Probably Indian Nursing Council may organise any departmental exam will promote GNM staff nurse to B.Sc Staff Nurse.
For updated information keep touch with us. If you have any query about this article feel free to post it in the below comment box, team WebExam will definitely try to help you.