Are you searching for Madhyamik 2018 Mathematics Suggestion? Here you can Madhyamik 2018 Mathematics Suggestion in Bengali version. Get all the important questions for your Madhyamik 2018 Examination. The class 10th level exam suggestions. Download WBBSE Madhyamik 2018 Suggestion of Mathematics.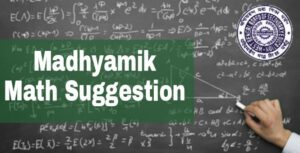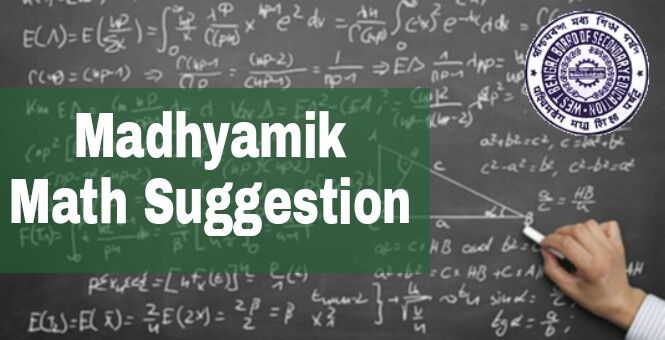 West Bengal Board of Secondary Education will start Madhyamik 2018 March 12. And Mathematics exam will be held on Monday 19th March 2018. The time of examination is 11:45 am to 3:00 pm.
Click Here to Download Madhyamik 2019 Mathematics Suggestion.
Total marks for Madhyamik 2018 Mathematics exam is 90 and 10 marks oral test. From last year exam pattern for Madhyamik examination changed. Maximum questions are very short type questions.

The maximum questions mark will be 5 for Madhyamik 2017 Mathematics exam.
For very short answer type questions, practice your textbooks and question papers.
This suggestion is prepared very carefully for Madhyamik 2018 Examination.
** Discussion of most important questions with Madhyamik 2019 Mathematics Suggestion Free Version.
WBBSE Madhyamik 2018 Suggestion contained all the most important questions from Arithmetic, Geometry, Trigonometry and other parts of the syllabus. Download West Bengal Madhyamik 2018 Mathematics Suggestion with sure common on the examination. Click here to download all subjects suggestion for Madhyamik 2019 Examination. More you practice more you learn. So download all the suggestion papers and start practicing.

If you have any query post it in the b below comment box.You should contact us through
WebExam Facebook Page
to receive all updates about Madhyamik 2018. If you like this post, share it with your friends.