If you are searching for Madhyamik and Higher Secondary 2018 Exam Suggestion, then you can easily download it from our website WebExam. Now you can also get Madhayamik & HS 2018 Exam Suggestion from WebExam Android app, which is available on Google Play Store. Get all suggestions free of cost from WebExam Android App. Keep reading this article for more information about 'WebExam Madhyamik & HS Suggestion App'.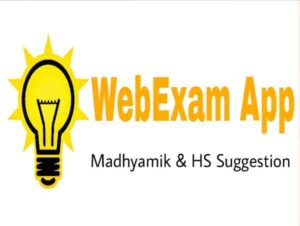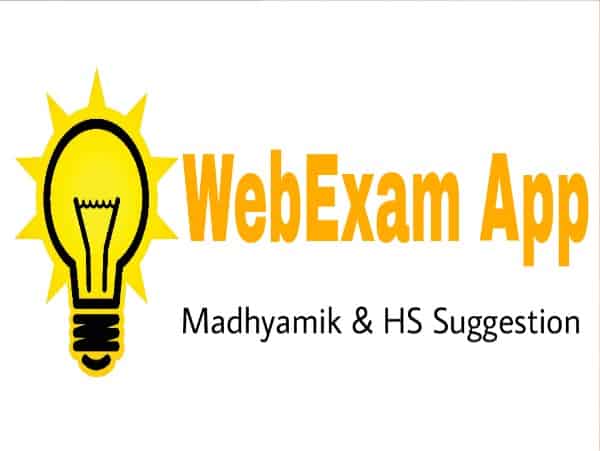 After few months the season of Board Examinations will start, in West Bengal the two major Board examinations are Madhyamik(10th) and Higher Secondary (10th+2). Both these two exams are very much important for students and these exams marks will be required for admission, jobs interview and many more places. For that reason, every student tries to do their best on these two board exams, Madhyamik and Higher Secondary.

Every year WebExam published suggestion copy for Madhyamik and HS Exam. All the suggestions, which published on our website prepared by subject expert teachers. And every year minimum 85% questions of Exam was from our published Suggestions.
This year also we published Madhyamik and HS 2018 Exam all subjects suggestion. Now, these suggestions are available on our website as well as our in Android App, WebExam Madhyamik & HS Suggestion App. This android app is available free on Google Play Store. You can easily get Madhayamik and Higher Secondary 2018 all subjects suggestion in the Bengali language.
■ Click Here to download 'WebExam – Madhyamik & HS Suggestion App' from Google Play Store.
This new Suggestion Android app is easy to use and very much user-friendly. This is a lightweight app for students. WebExam Suggestion Android app will help students on their Madhyamik and Higher Secondary Exam preparation.

If you like our Android Application, then must rate it on the play store, this rating will help us. Post your valuable comment in the below comment box. You can also contact us through Facebook, by liking us on our
WebExam Facebook Page
for any latest updates.
West Bengal entrance-exam info