Paramparik Scholarship Online Application Process. Learn the eligibility criteria for Paramparik Scholarship. Scholarship for West Bengal Medical, Engineering and Honours students. Paramparik Scholarship Selection and Renewal Application Process. List of selected candidates for Paramparik Scholarship.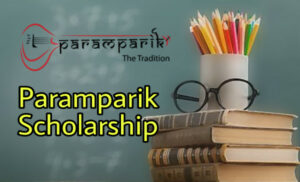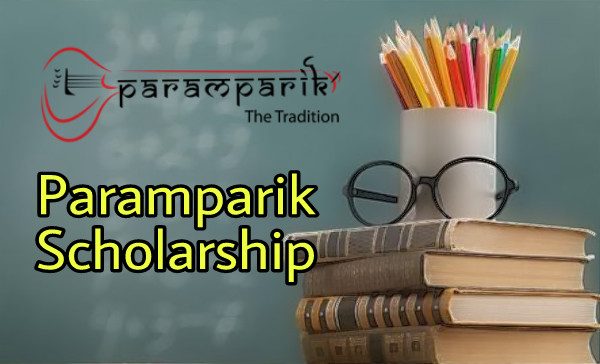 Paramparik – The Tradition, a nonprofit organization provides educational scholarships for West Bengal students. To support economically weak meritorious students, this Foundation distributes some scholarships among the students.
Students, who passed their Madhyamik or Higher Secondary (10th+2) examination this year with a good percentage and took admission on Engineering, Medical, Nursing, Graduation and Master's courses anywhere in India, can apply for Paramparik Scholarship.
Paramparik aspires to provide a scholarship to meritorious students, functioning not only as an economic back-up but also providing support and guidance for the wholesome development of the students. The complete information about Paramparik Scholarship is given below.
Paramparik Scholarship Eligibility Criteria
Candidates, who want to apply for Paramparik Scholarship, must have to pass Madhyamik or Higher Secondary (10th+2) examination from West Bengal. Students, who will be pursuing Engineering, Medical, Nursing, Graduation and Master's courses anywhere in India can apply for this scholarship.
There is no specific percentage criteria for application. Students with a good percentage (at least above 80%) and economically poor can apply for this scholarship.
Application Process
The Application Process for Paramparik Scholarship is Online through Email. Eligible Candidates can send their application with the details information to the Paramparik Foundation.
Write an email describing yourself and your need, containing the following information –
Name
Guardian Name
Address
Contact Number
Current Course Details
Current Institution Name
Higher Secondary Percentage
Year of Passing HS
Annual Family income
Remarks (if any).
Now attached the scanned copy of your Higher Secondary Marksheet, Current Course Admission Receipt with this email.
After that send your application through email, with the subject line, Application for Scholarship 2022 addressing the Secretary to paramparik_tradition@yahoo.co.in email address.
Scholarship Selection Process
Candidates will be shortlisted for Paramparik Scholarship on the basis of their Academic Score and Financial condition. After that shortlisted candidates will be called for an interview at Paramparik Foundation's office, Kolkata. Candidates will be informed by email and phone call.
At the time of the interview, they will ask questions to the students and verify their documents also. Successful candidates will be selected for the Paramparik Scholarship.
Paramparik Scholarship Benefits
The scholarship amount for Paramparik Scholarship varies from students to students. It depends upon the student's current course and financial condition. This Foundation also provides academic books to the selected students for their current course.
Renewal Application Process
At a time, this Foundation provides the scholarship for one year. Candidates have to renew their application to receive the scholarship amount again. After completing the first year, you have to contact to the Paramparik Foundation with your marksheet (the last exam passed) and other documents. They will verify everything and if everything is fine, they will renew your scholarship.
Read More, List of Educational Scholarships for Indian School and College Students.
Contact Details
Students can directly contact to this Foundation for further information. The contact information of Paramparik Foundation is given below,
Paramparik – The Tradition
122 C Ananda Palit Road,
Kolkata – 700014,
West Bengal,
India
You can send them an email at, paramparik_tradition@yahoo.co.in or call them at +91-9830211974 phone number. The official website of Paramparik Foundation is, www.paramparik.org for more information.
If you have any query or questions, post it in the below comment box. We will definitely try to help you at our best.