Priyamvada Birla Scholarship 2023 Online application form. Know the eligibility criteria and complete application process of this Priyamvada Scholarship scheme. Scholarship for West Bengal College students. Apply Online for Priyamvada Birla Scholarship.
MP Birla Group published the official notification for Priyamvada Birla Scholarship 2023. Students, who are pursuing their studies in Undergraduate courses in Colleges and Institutions in West Bengal can apply online for Priyamvada Birla scholarship 2023. This is a Merit cum Means basis scholarship, provided to the meritorious students belonging to the low-income group.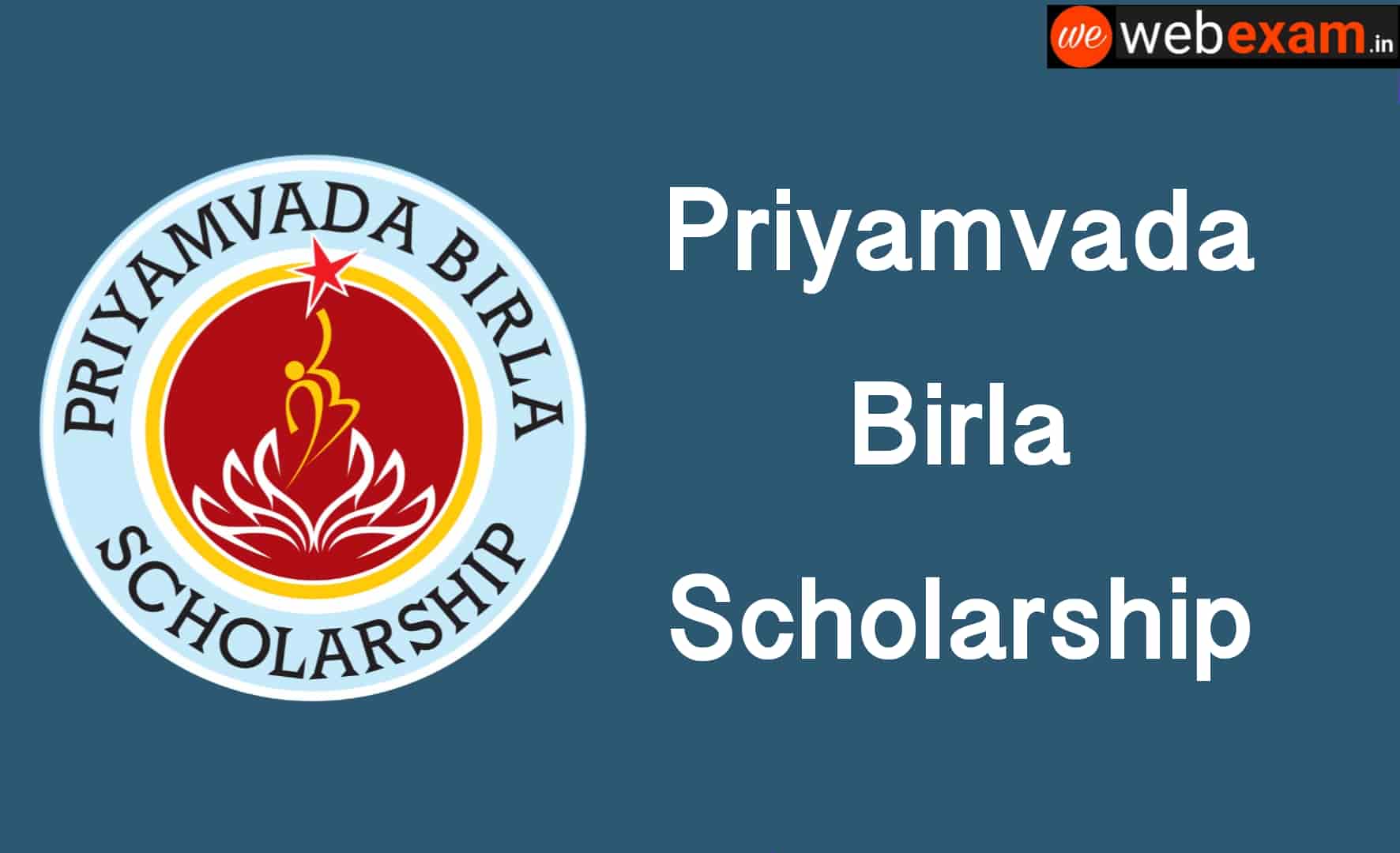 Know all the details information about the Priyamvada Birla scholarship 2023. Learn more about the online and offline application procedure, eligibility criteria, number of scholarship and scholarship amount etc.
Total 25 scholarships will be distributed by Madhav Prasad Priyamvada Birla Apex Charitable Trust. Undergraduate college students can apply for scholarships. Follow this article to know more information about the Priyamvada Birla scholarship.
Priyamvada Birla Scholarship 2023
| | |
| --- | --- |
| Scholarship Name | Priyamvada Birla Scholarship |
| Organiser | MP Birla Apex Charitable Trust |
| Eligibility | Undergraduate Course |
| Number of Scholarships | 25 |
| Application Start | August 2023 |
| Application End | September 2023 |
| Application Mode | Online |
| Eligible State | West Bengal |
| Website | pbs.southpoint.edu.in |
Eligibility Criteria
Students must have to fulfil all the following eligibility guidelines to apply for the scholarship.
Current Course Details
Students, who took admission in the first year of any full-time degree course (Graduation) in General Discipline (B.A, B.Sc, B.Com etc), Professional Courses (BBA, BCA, LLB etc), Engineering (BE, B.Tech) and Medicine (MBBS, BDS) college in West Bengal can apply for Priyamvada Birla Scholarship 2023.
Only first-year UG students can apply for this scholarship.
Annual Family Income
Students, whose annual family income of the from all the sources is ₹ 75,000 or less only eligible to apply. Students having BPL Card, shall be required to submit the copy of this card with Application Form.
Age Limit
The Maximum age of the applicant should be 25 years as on 4th July 2023. There is no lower age limit for this scholarship.
Merit Criteria
Applicants must have passed the Higher Secondary (10+2) Examination from any State Board / Council, CBSE, ISC, IB.
Other Criteria
It is expected that the applicants are not in any kind of employment with any outside agency. However, internship for paid projects, assignment by the Institution are not considered employees in respect of the aspirants.
The candidates should disclose any other Scholarship / Financial Aid / Stipend received by him/her in Application Form.
Read More, List of all Scholarships for West Bengal Students
Scholarship Amount
Under the Priyamvada Birla Scholarship scheme, students will be awarded to a maximum amount of ₹24,000 per year for their course fees and hostel fees.
Candidates will get the scholarship amount till the end of their course (maximum 4 years).
it is subject to the condition that the student clear all the semesters/years in a single attempt and secure the requisite percentage / CGPA in each semester/year.
Read More, Apply Online for EWS Certificate in West Bengal
Application Process
After passing the HS examination, 1st Year / Semester Students of The eligible courses can apply for Priyamvada Birla Scholarship 2023. Currently, the application procedure is Online. Follow the steps to apply.
Step 1: The application for fresh candidates is online. This Online form is available on the official website of South Point School (link is given below).
Step 2: Enter your valid email address and then click on the SUBMIT button. A verification email will be sent your inbox. Click on that link, you will get the complete online application form for Priyamvada Birla Scholarship 2023.


Step 3: Fill the complete Application Form clearly with your Personal Details, Address, Academic Details, Family Income Details & Declaration. Now upload the following self-attested documents with this application form.
Recent Colour Photograph
Madhyamik Marksheet.
Higher Secondary Marksheet.
ID proof of the candidate
Rank Card (if any).
Proof of admission in UG courses
Income Certificate
Step 4: Submit this filled Online Application Form and then take a print it out for future reference.
The last date for Online Application for the Priyamvada Birla Scholarship 2023 is September 2023.
Students can also submit the Priyamvada Birla Scholarship 2023 Application Form Online through, pbs.southpoint.edu.in website.
Apply Online for Priyamvada Birla Scholarship 2023 – Click Here
Read More, All the Available Scholarships for HS Passed College Students.
Scholarship Renewal Eligibility & Application
Students and their Priyamvada Birla Scholarship every year till the completion of their current Course. There are some eligibility criteria for a renewal scholarship. Candidates should score a minimum of 45% marks in General / Professional courses are the minimum pass marks, whichever is more or 55% or a CGPA of 6.0 in courses of Technology / Medicine in the semester / annual examination.
It is also expected that the student gets promoted to the next year/semester. The student has to inform the trust of any change in stream/course prior to his/her application for renewal of the scholarship.
There is a separate Renewal Application Form available for Priyamvada Birla Scholarship. To get this renewal application form, the recipient has to write an application, attaching requesting documents and send it by post to,
The Board of Trustees, Madhav Prasad Birla Apex Charitable Trust, c/o South Point High School, 82/7A, Ballygunge Place, Kolkata 700019.
Students have to attach the following documents with the Renewal Application letter.
Documents supporting the previous year's receipt of the Scholarship.
Current Year / Semester Result, duly attested by the HoD.
Recommendation from the Head of Institution.
The application should reach the above-mentioned address within 20 days of the declaration of the result of the qualifying examination.
Contact Information
If you want to contact the scholarship authority, you can visit the address, mentioned above. You can also call (033) 2440 5115 / 4043 / 5042 phone numbers or email at pbs@southpoint.org.in address.
Post your query in the below comment box, related to Priyamvada Birla scholarship 2023. We will definitely try to help you at our best.