West Bengal Civil Service Examination (WBCS) Preliminary examination will be held in June. After passing that exam candidates may seat for WBCS Main. Exam for WBCS Preliminary 2017 will be held at various centres on West Bengal. WBCS examination divided into four groups viz, A, B, C & D. This year some changes on WBCS examination will occur. Know all the info about WBCS examination and stay updated.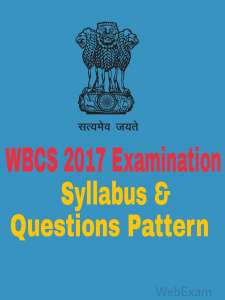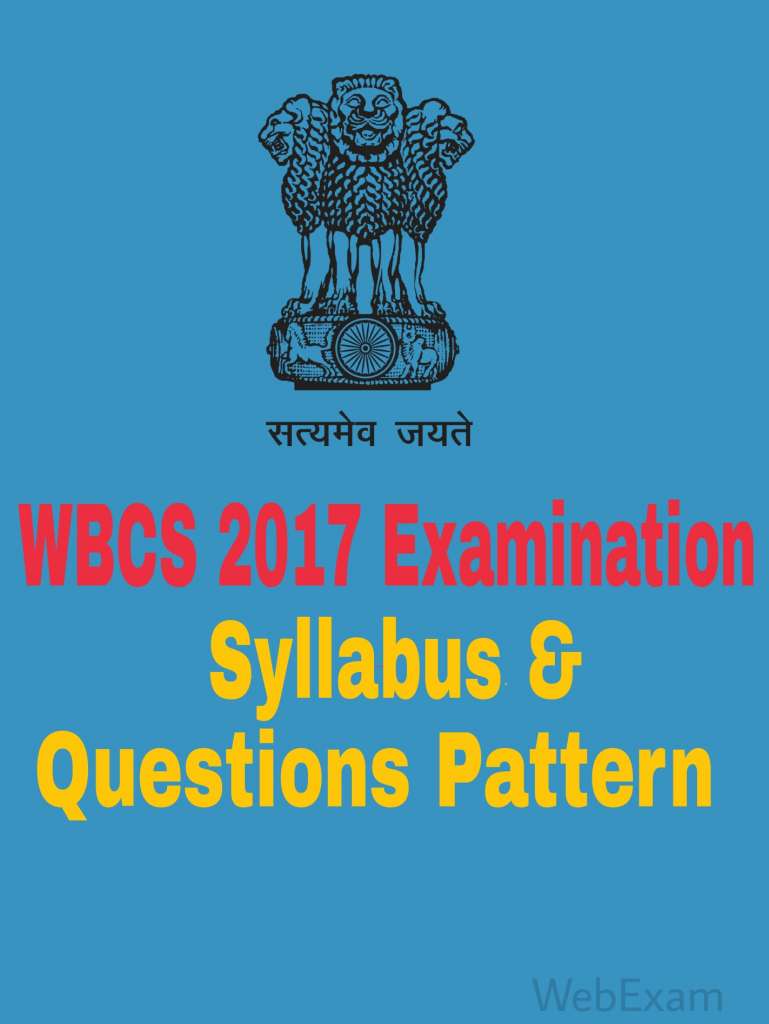 West Bengal Civil Service 2017 examination will be held on 3 steps. On first step objective type questions on Preliminary examination. This is only a screening test. After passing the Preliminary examination candidates may seat for WBCS Main examination. And successful candidates will be called for Personality Test. After that, the merit list will be published. This is the whole process for W.B.C.S 2017 examination.
WBCS Exam Latest Updates
• Preliminary Examination : This is an MCQ type exam. The total number of questions is 200 and each question carried 1 marks. The questions will set from 'General Studies'. The subjects from which Preliminary questions will come :
1. English Composition.
2. General Science.
3. Current Events.
4. Indian History.
5. Indian Geography.
6. Indian Economics & Politics.
7. Indian National Fights.
8. Mental Ability Test (MAT).
Each subject carries 25 marks. Total 200 marks. Total time for this examination is 2:30 hour. List of Best Books for WBCS Preliminary Preparation Click Here. All the question will be graduate level.
• Main Examination : On W.B.C.S Main examination there are 6 compulsory paper and 1 optional subject (only for Group 'A' and Group 'B' candidates). Optional subject has 2 papers. Each compulsory and optional papers will carry 200 marks. And total times for each paper is 3 hour.
The optional subjects with code number are : Bengali (01), Hindi (02), Sanskrit (03), English (04), Pali (05), Arabic (06), Parchian (07), Farsi (08), Urdu (09), Santali (10), Comparative Literature (11), Agriculture (12), Animal Husbandry & Veterinary Science (13), Anthropology (14), Botany (15), Chemistry (16), Civil Engineering (17), Commerce & Accountancy (18), Computer Science (19), Economics (20), Electrical Engineering (21), Geography (22), Geology (23), History (24), Law (25), Mathematics (26), Management (27), Mechanical Engineering (28), Medical Science (29), Philosophy (30), Physiology (31), Physics (32), Political Science (33), Sycology (34), Sociology (35), Statics (36), Zoology (37).
There are six compulsory papers. For Paper-I and Paper-II conventional written test will be held. And other four compulsory papers are;
1. General Studies-I
2. General Studies-II
3. The constitution of India and Indian economic including role and functions of Reserve Bank of India.
4. Arithmetic and Rising test.
These four subject examinations will be held on OMR sheet and questions are MCQ type.
• Personality Test : After published W.B.C.S main merit list candidates will be called for personality test. Questions asked from candidate's interested subjects. Candidates merit, capability, leadership all the habits are checked here. For Group 'A' and 'B' Personality Test will be held on 200 marks. For Group 'C' this is 150 marks and for Group 'D' personality test will be held on 100 marks.
• Marks distribution on various Groups : Know the total marks of W.B.C.S Main examination for every four groups.
For Group 'A' and 'B', 1200 marks for 6 compulsory papers (200×6) and 400 for optional subject (2 papers)(200×2). For Personality Test 200 marks. So, total marks for Group 'A' and 'B' is 1800.
For Group 'C', 1200 for 6 compulsory papers and 150 for Personality Test. So total marks 1350.
And for Group 'D', 1200 for compulsory 6 papers and 100 for Personality Test. So, total marks 1300.
This is the details update information about W.B.C.S 2017 examination keep touch with us for more info. You can visit the official website of West Bengal Public Service Commission for more info, www.pscwb.org.in. Please post your valuable comment for this blog.