West Bengal Group D Recruitment Board (WBGDRB) will publish the interview result for Group-D Recruitment exam on 7th June 2018. WBGDRB Group-D Recruitment exam 2017 was one of the largest exam organized in West Bengal. Total 24 Lakh 88 thousand candidates applied for West Bengal Group D Recruitment Exam. The WBGDRB Group-D Exam was held on 20th May 2017.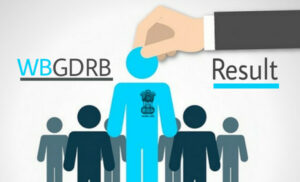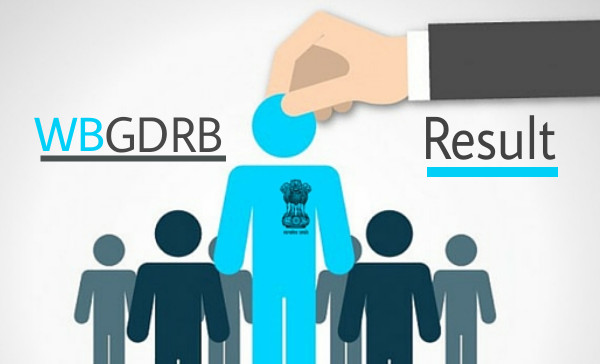 After the written test WBGDRB Board publish the result and 19,500 candidates qualified for the Interview & documents verification. The Interview was held from 16th October last year. Now, the result of this Interview will publish on 7th June. The final list of selected candidates for the recruitment of Group-D posts in West Bengal.

The total number of vacancies for the West Bengal Group-D posts is 6000.
WBGDRB Board will publish only the 6000 candidates name on the list, who will eligible to join for the Group-D job in West Bengal, under various Departments.
Check Your Result: Click Here to Check Your WBGDRB Result Online.
The result of WBGDRB Group-D Recruitment Interview 2017 will be published on the official website of West Bengal Group D Recruitment Board, www.wbgdrb.in. Eligible Candidates can check their Interview result by entering their Roll Number and Date of Birth. Selected candidates will show, 'EMPANELLED' message after entering their details. The candidates who will not select for the post will show 'NOT EMPANELLED' message.
Read More, How to register on Employment Bank and get Yuvashree Prakalpa.
The chief minister of West Bengal, Mamta Banerjee, announced that total 60,000 Group-D Recruitment will be done within 2021. For that reason, she ordered to create, West Bengal Group D Recruitment Board (WBGDRB). This WBGDRB Board will list all the vacancies of Group-D posts on various Government Departments in West Bengal. At this first stage, they recruit 6,000 candidates on this post.

After completing this first stage 6,000 Recruitment WBGDRB will soon publish the new Recruitment notification for Group-D post once again.
Madhyamik (10th) passed candidates can apply for these posts.
Detail notification will available when it publishes by WBGDRB.
The minimum eligibility criteria for West Bengal Group D posts is Madhyamik, so a huge number of candidates applied/will apply for these jobs. To control the complete application process, WBGDRB Board arranged Online Application Process.
Practice More, Online Free MCQ Mock Test for various Government Job Examinations.
According to WBGDRB report, they already submitted the panelist of selected candidates at Nabanna. The West Bengal Group D Recruitment Interview result will publish on 7th June on wbgdrb.in the website at evening. You may contact to WBGDRB Board for any information at this email wbgdrb@hotmail.com.
This is complete information about West Bengal Group D Recruitment Exam 2017 Interview result. If you have any question, post it in the below comment box. We will definitely try to help you.