Download West Bengal Higher Secondary 2018 Bengali Suggestion for New Syllabus. Get chapter wise important questions for WBCHSE Higher Secondary 2018 exam. Bengali Suggestion with probable questions for Higher Secondary Examination. Your complete study guide for Higher Secondary 2018 exam Suggestion with 99% common in the examination.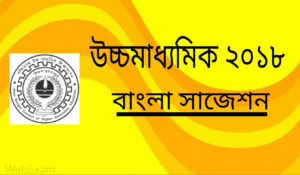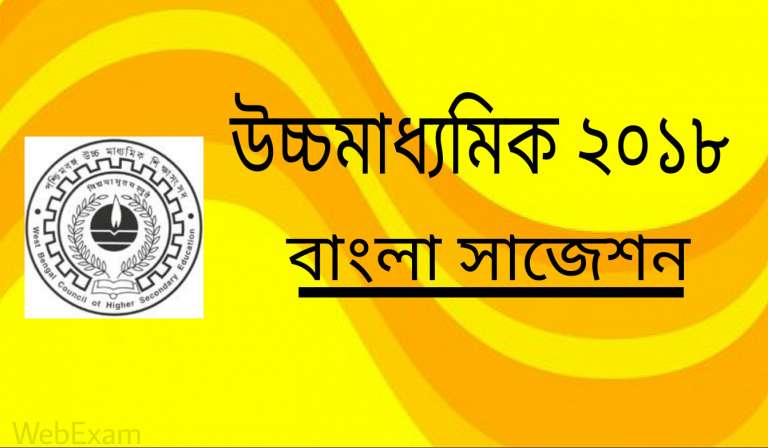 West Bengal Council of Higher Secondary Education (WBCHSE) already published the exam schedule for this year Higher Secondary exam. According to the official routine, Higher Secondary 2018 Bengali examination will be held on 27th March 2018. The exam will be started at 10 am and till continued to 1:15 pm.

Total written marks for West Bengal Higher Secondary 2018 Bengali exam is 80. The question paper for Bengali subject will be divided into two parts such as Part – A and Part – B. The first part contains questions with marks 5 each and the second part contains very short answer type or MCQ type questions with marks 1 each.
■ Click Here to Download Higher Secondary 2019 Bengali Suggestion with Sure Common.
■ West Bengal Higher Secondary 2019 Bengali MCQ Online Mock Test.
All important questions for WBCHSE Higher Secondary 2018 Exam are mentioned on this Bengali Suggestion. Download this Higher Secondary Suggestion and practice it for a better result.

This is the suggestion for West Bengal Higher Secondary 2018 examination. This is not a complete study book.
For download Higher Secondary 2018 all subjects suggestions Click Here.
Before following this suggestion I advise you to read carefully your textbook first. Remember,
Suggestion taken is injurious to Examination.
Therefore we try to do our best to prepare this suggestion with the experts.
We are always expecting your valuable thoughts about this suggestion and our website. Please post your thoughts on the comment box, so that we can improve ourselves. We are nothing without you, so please keep touch with us. Feel free to contact us through Facebook or through email.
West Bengal entrance-exam info