Learn more about the best career option after 12th. Latest job oriented courses for Indian students after 12th/HSC exam. Know more about the best courses option after 12th Science and it's Career, Job Opportunity and Salary. Career Guidance for 12th passed students. Know, which courses give you high salaried jobs after the 12th course.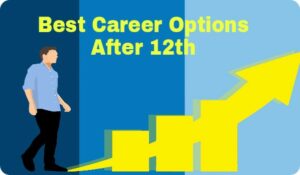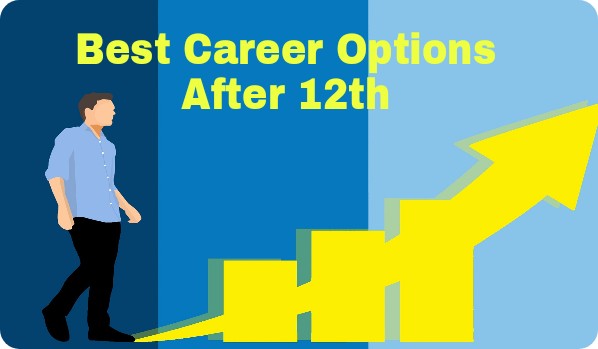 Choosing the right career option at the right time is the most important decision of a student's life. Because the right choice will keep you posted and success on the other hand around his son will destroy your full career.
List of Best Career Options after 12th Course
According to the Indian education system, Higher Secondary certificate or 12th board exam is a turning point in your life and career. You have to choose the best career/course option, which you like most. There are lots of courses and career options are available after 12th science. Here we provide all the best career options and courses for 12th pass students.
1. Engineering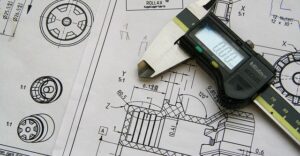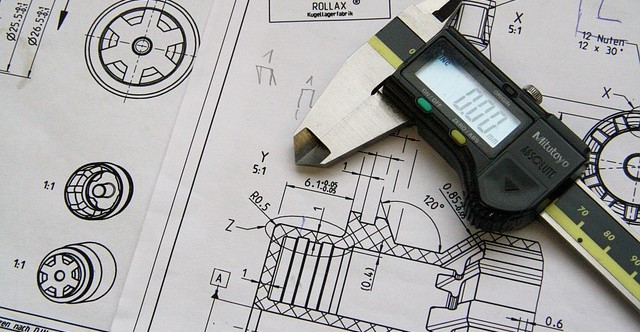 Engineering must be a good career option after 12th science stream students. If you are tech savvy and love to maintain, invent, design and build anything about technology, then you can choose this option. Every array message number of students graduated from engineering colleges all over India.
Students also getting jobs of opportunities from many well-known companies like Google, Microsoft, Wipro, HCL with a high salary. After completing the 12th course you can choose Bachelor (B.Tech) or Diploma (Polytechnic) or BE engineering course as your career option. Generally, B.Tech courses have 4 years and diploma courses have 3 years duration. best engineering branches are-
Civil engineering
Mechanical Engineering
Computer Engineering
Biotechnology
Agriculture Engineering
Food Technology
Electrical Engineering
Electronic Engineering
Chemical Engineering
Aerospace Engineering
2. General Science
If you are interested in pure science then go for B.Sc degree course. There are two types of B.Sc courses, one is a General degree course and the other is Honours degree course. After completing this B.Sc degree course you may get jobs on teaching field, Banking, Civil Service Laboratory etc. You can also go for higher studies like M.Sc Ph.D. Here some list of B.Sc courses,
B.Sc Physics
B.Sc Chemistry
B.Sc Mathematics
B.Sc Zoology
B.Sc Botany
B.Sc Physiology
B.Sc Geography
B.Sc Economics
B.Sc Computer Science
B.Sc Nutrition
B.Sc Environmental Science
B.Sc Agriculture
Read More, apply for EWS Certificate Online & Download it
3. Medical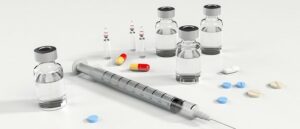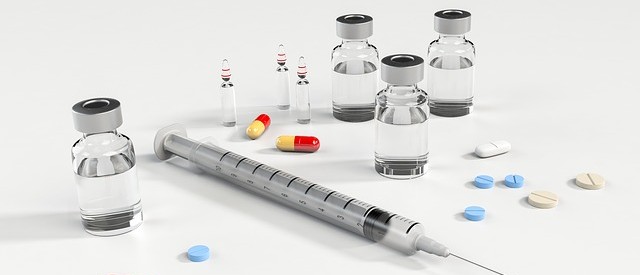 Medical as a career option is the most popular and attractive course for 12th pass students. For this type, course is Biology must be one of the subject on HSC exam.
After completing 12th-course students can seat for various medical entrance examination organized by Central Government or State Board. They can take admission in MBBS, Ayurveda, Unani, Homeopathic or in Dental Surgery course.
The medical profession is one of the most respectable and top paid fields. After completing the course you can easily get the government job or practice for many Private hospitals. Top courses in the medical field are given below,
Bachelor of Medicine Bachelor of Science (MBBS)
Bachelor of Ayurvedic Medicine and Science (BAMS)
Bachelor of Unani Medicine and Science (BUMS)
Bachelor of Homeopathic Medicine and Science (BHMS)
Bachelor of Dental Surgery (BDS)
Physiotherapy
Medical Technician
4. Chartered Accountant (CA)
The chartered accountant (CA) is one of the highest paying career field in India. Students who passed the 12th board exam can seat for CA Foundation to take admission in the CA program. In India the CA course is certified by The Institute of Chartered Accountants of India (ICAI), this is a 5 Year Course.
Students with good numerical ability, logical and methodical approach can choose CA as a career option. After completing the CA course you may work as a private advisor, tax manager auditing, cost accounting or any financial work. Chartered Accountant course has a high demand abroad also.
5. Law
The Law Education is one of the most career-oriented course after completing 12th and its demand gradually increasing. After 12th Science Students can take admission in 5 years integrated programme of Laws.
B.A LL.B
B.Sc LL.B
B.Tech LL.B
BBA LL.B
B.Com LL.B
If you want to take admission in law course then you have to sit for CLAT (Common Law Admission Test) entrance exam. The law education in India has been offered by many universities and institutions.
6. Nursing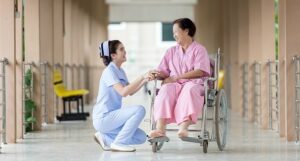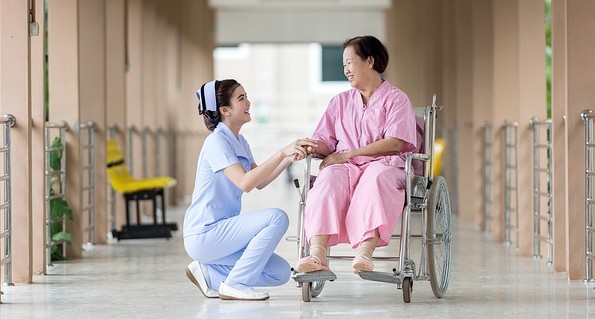 Nursing is a Healthcare profession which involves caring for patients in the hospital. This is not only a Nobel but also a reputed career option for 12th pass students. Every year in India a large number of nursing staff join on various Government and private hospitals with a good amount of salary.
All India Nursing Council (AINC) certified this course. There are two nursing options, one is General Nursing Midwifery (GNM), which is a diploma course and the other is B.Sc nursing, it's a bachelor degree course in nursing. To take admission on the nursing course you must have to read Biology on your 12th standard. This is also the Best Career Options after 12th.
Read More, Click Here to get the Nursing Course Admission after class 12th.
7. Pharmacy
In 12 standard if you like chemistry, then you may go for pharmacy course, B.Pharm. this is also a job oriented course after 12th. This is an undergraduate course and has a very high demand in the medical field. Bachelor degree course duration is 4 years.
After completing B.Pharm you can work in any Pharmaceutical Company or can work at Government or Private hospital. You can also get jobs offer from abroad company.
8. Management Courses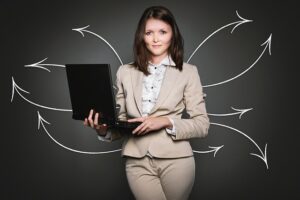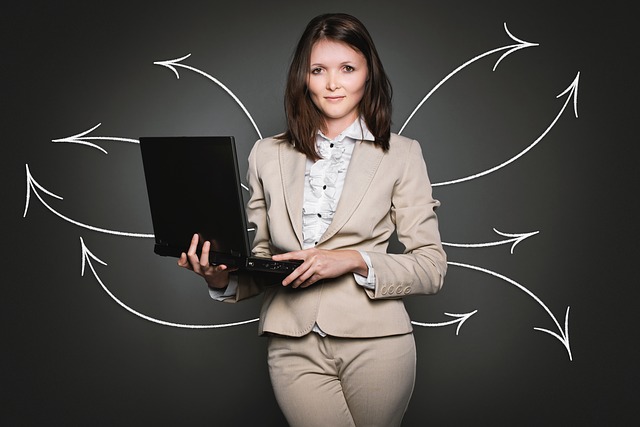 Management courses are also the best career option for 12th pass students. After completing any management degree course you may get high salary job offer from any private companies. Some popular Management courses in India are,
Bachelor of Business Administration (BBA)
Bachelor in Hotel Management (BHM)
Marketing Management
Human Resource Management
Event Management
Finance Management
Read More, List of Scholarships for Indian Students with Details Info.
9. Architecture
Architecture deals with Design, Planning and Construction of buildings. After completing 12th course with PCM, Bachelor in Architecture (B.Arch) may be a good career option for the students. This is a 5 years duration course and various universities in India provide this course. To take admission in B.Arch course candidates have to seat for NATA examination.
10. Journalism and Mass Communication
Bachelor of Journalism and Mass Communication is one of the most popular job oriented career options for 12th pass students and its popularity increases day by day. After completing this course you can get jobs offer from any news TV channel, printed media, online media or any radio channel. Their meaning good colleges which are offering Bachelor of Journalism and Mass Communication course in India.
11. Ethical Hacking and Cyber Security
The internet users in India increasing very rapidly who is this the Hacking, Malware and many other cyber problems also growing. Show internet security is an essential of option for maximum internet users and companies.
On the basis of this, Many institutions in India providing a certificate course on Ethical Hacking and Cyber Security. After completing this course you may get high salary jobs from various big companies to maintain their web security.
12. Photography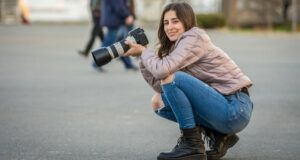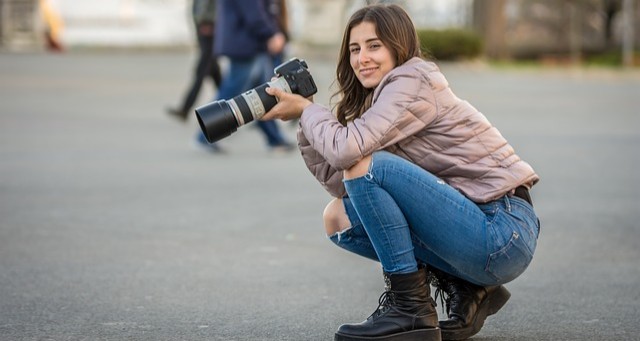 If you love photography then you can choose it as your career option. After completing 12th course you can join any institute for photography training course. It has a great future. If you learned great skills in photography then you can get high salary jobs in India as well as abroad.
13. Fashion Designing
Fashion Designing easy creative level career option for students. If you have new ideas, creativity, and originality about fashion then this might be a good career option for you after the 12th course.
In India, there are many institutions providing B.Sc course on Fashion Designing, Jewellery Designing and Interior Designing.
Read More, Best 8 Signs You might be a Genius, Intelligent & Extraordinary Person
14. Nutrition
Nowadays people are very much conscious about their health and diet. For that reason, the demand of Nutrition course increasing gradually. After completing the HSC examination, you can take admission on 3 years B.Sc nutrition course. Completing this course you may get job opportunities from any Government or Private hospital as a dietitian. You can also work as a health consultant.
15. Animation and Multimedia
Animation and Multimedia is one of the best job oriented career option in India. You can choose VFX, 3D Animation, web designing, game designing, graphic designing etc. Various media companies paid very well if you have great skill in animation.
16. National Defence Academy
National Defence service providing a full-time undergraduate program of B.A, B.Sc and B.Tech course. After completing the undergraduate course candidate we leader cute as Indian Navy Officer or Indian Air Force officer.

Students who have PCM subject in 12 standard and unmarried can apply for NDA examination, conducted by UPSC.
Read More, Govt Jobs vs Private Jobs, which one is better and its Advantages
17. Railway Special Apprentice
Indian Railway providing couriers mechanical and electrical engineering courses and after that recruit as a special officer on Indian Railway. Science stream students with PCM subject can apply for SCRA examination. This examination organized by UPSC.
These are some best career options after 12th, according to me. Took admission of that course which you love most. Wish you all the very best for your bright future.